Hi Everyone!
Zack, Myself, and our sons (Willem & Anders) are looking forward to everyone coming to Saskatoon for next years convention! The Convention will be held from June 22 - 24th, early bird bbq on the 21st. We invite everyone to come early and be here for the 21st (or earlier) and stay until the 25th. We have lots on the go here and are really excited. Below are the Hotel and Camping information, along with some "Do nots" for crossing the border. You can check out our website here -
https://saskatooncoleman.wixsite.com/2023iccc
We also have a facebook group (if you are a social media person) here -
https://www.facebook.com/groups/375869260479410
You can email us with any specific questions to
saskatooncoleman@gmail.com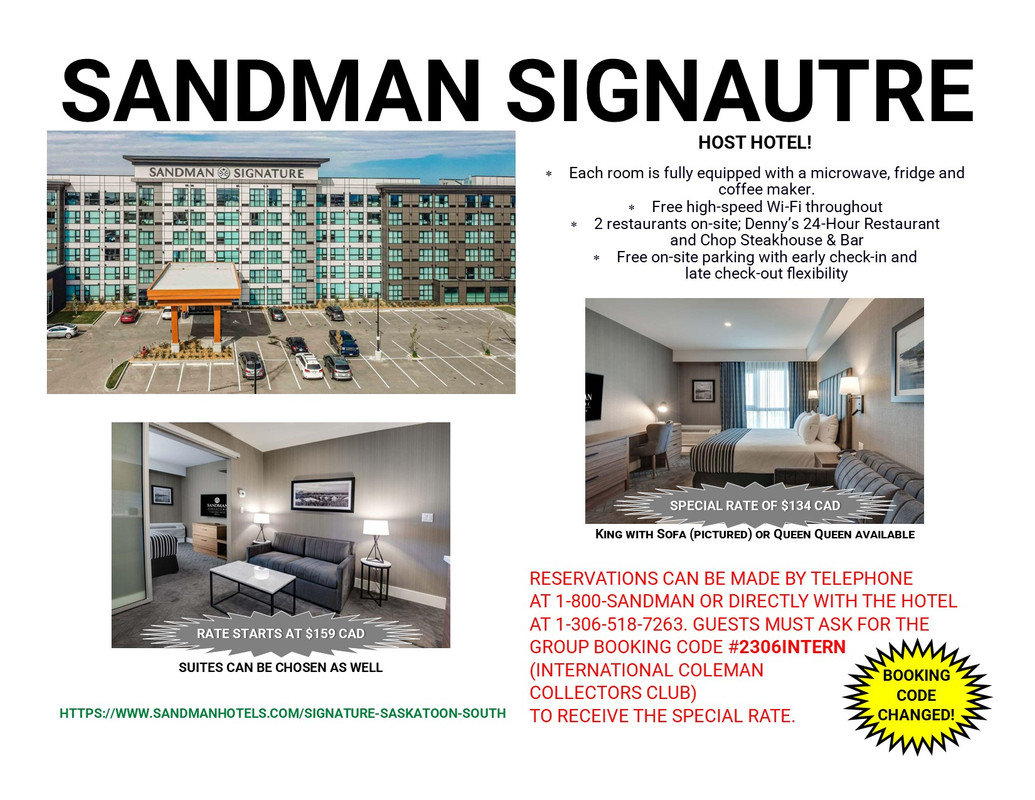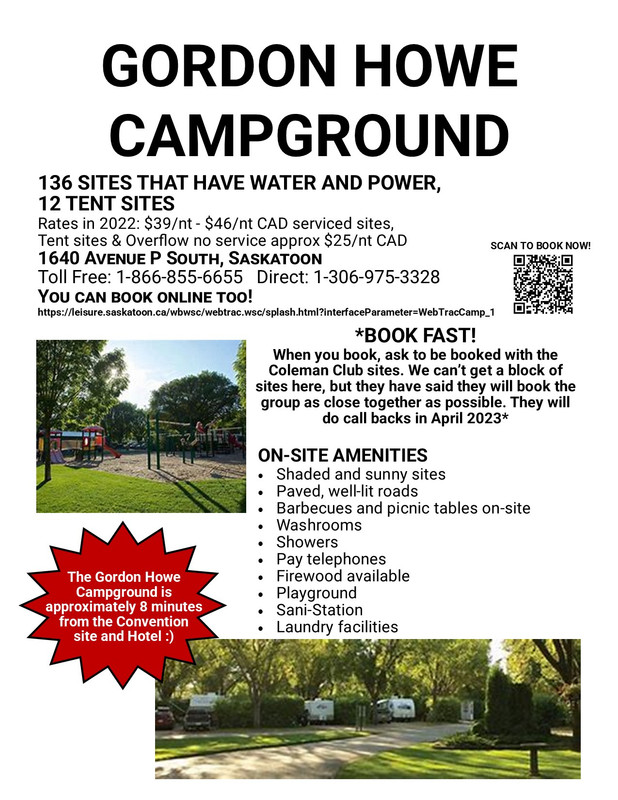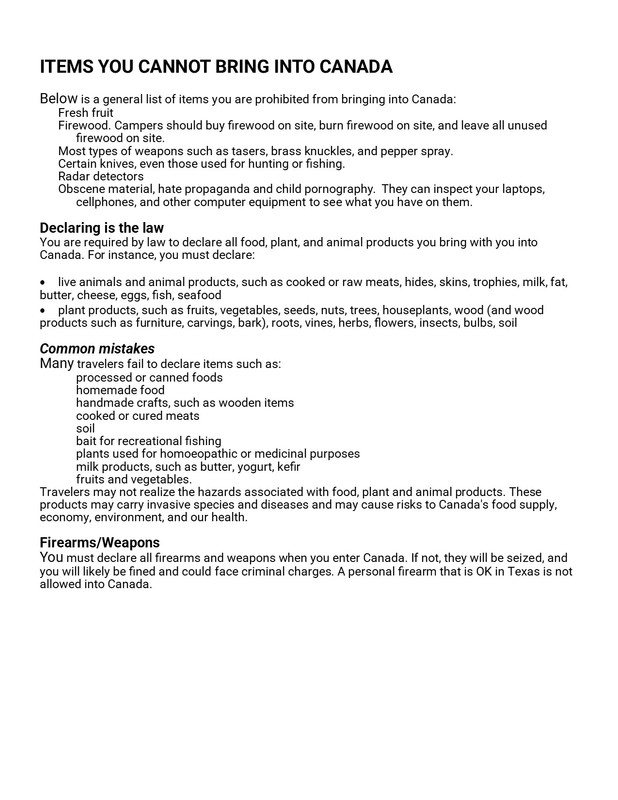 This is the link to the video we showed at the end of our slideshow!
We can't wait to see you here in the prairies!