Here is a Coleman 413F camp stove made from 1962 to 1964. The 413F is not dated. The 413 stove is the large 2-burner stove, whereas the 425 is the smaller, more compact 2-burner stove.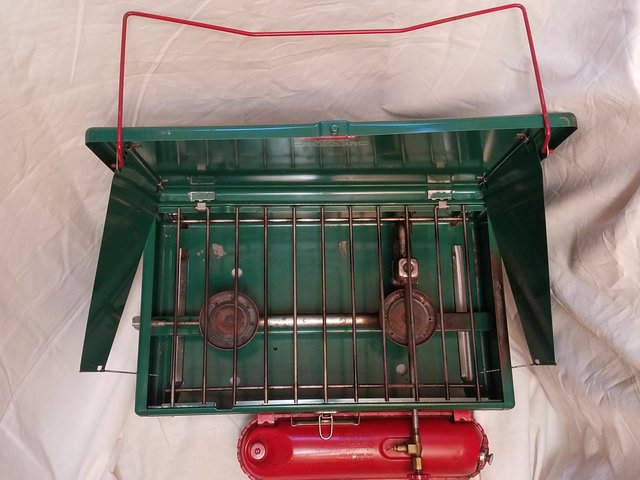 The primary burner (right) is larger than the secondary burner (left). Also note the red wire on the lid which may be used for hanging towels, etc. or to support the lid when windscreens are not needed and the lid is fully opened.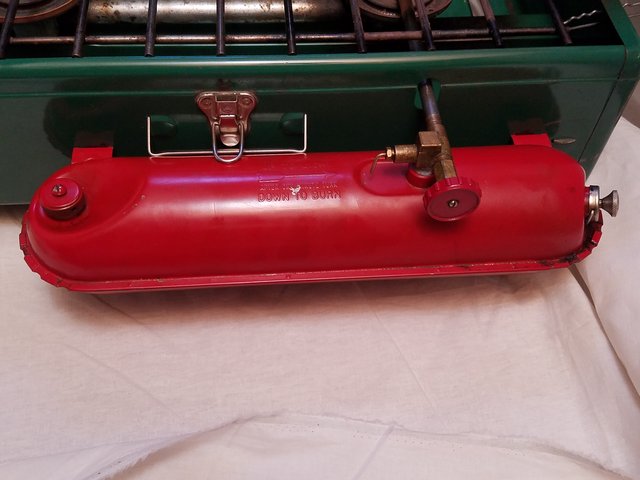 The 413F came with a red valve wheel and red-painted, brass, 3-piece fuel cap.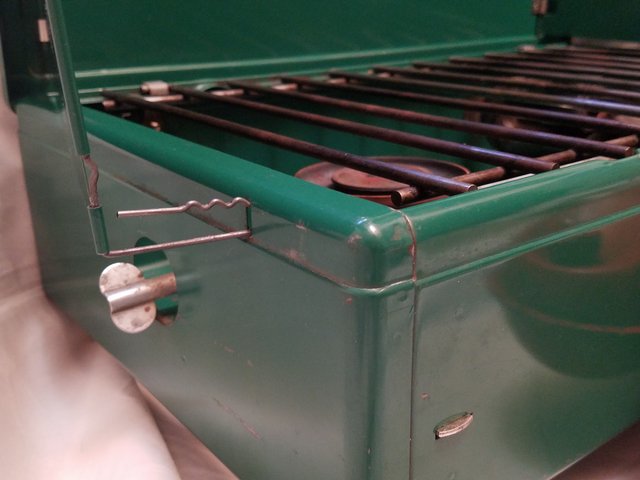 Note the wire-type windscreen retainer, retractable secondary burner key and how the extendable legs lock into the case.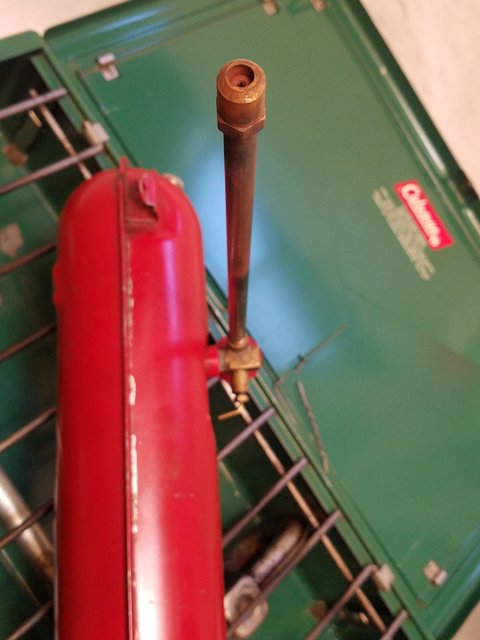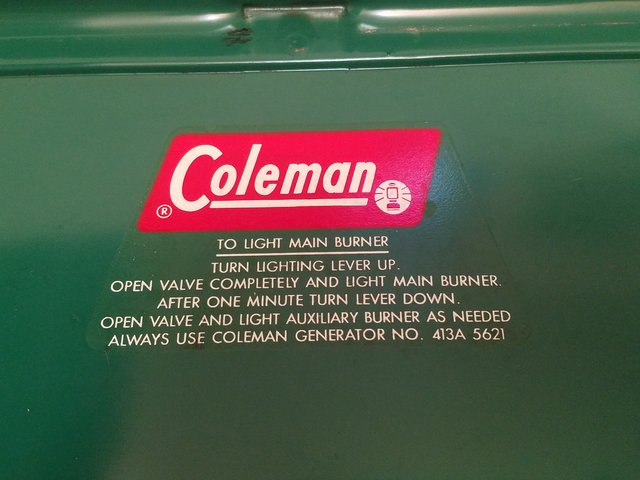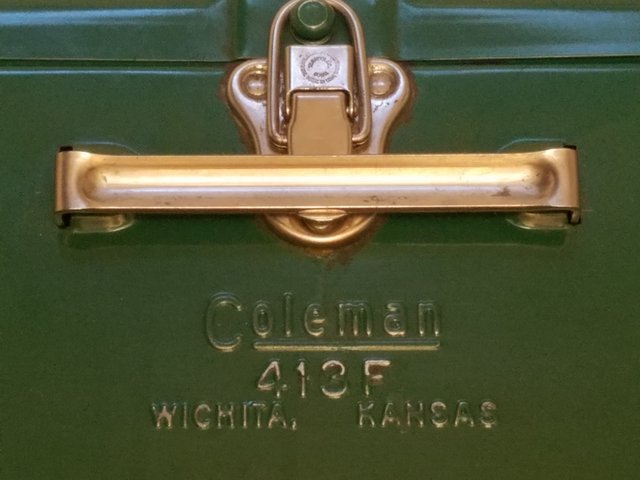 The model number is stamped into the front panel, in the center, below the carry handle.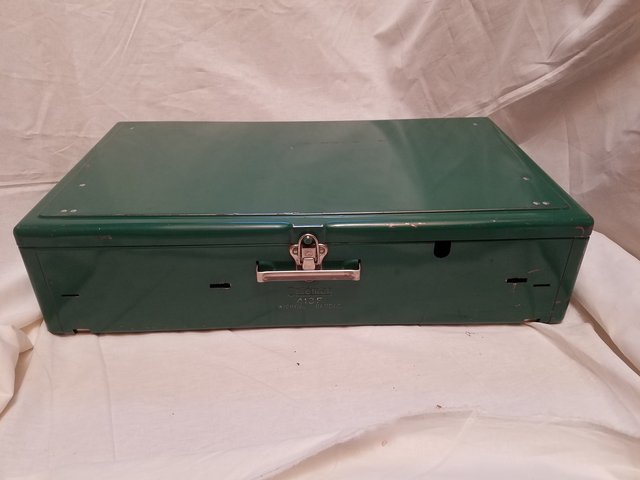 Closed and ready for transport.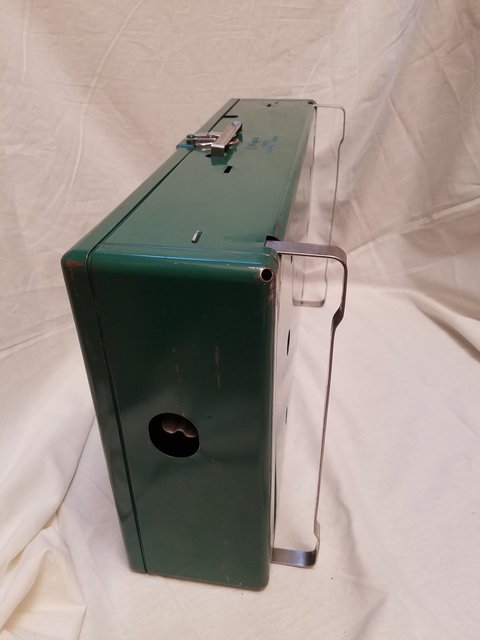 Here the metal strap legs are extended and the secondary burner key is retracted.