Hi folks,
As some of you may know, I have made up some HGP labels for a friend of mine. Reese, AKA @Cottage_hill_bill suggested I run an ad to see what interest there is in my labels. The thread I started can be seen here:
viewtopic.php?f=5&t=29118
I am a stickler for details and don't like making things that aren't as close to exact as can be made. My reason for being a stickler is that I prefer to make things that are as true to the original as possible. My forte is creating stickers for vintage Alfa Romeos. I have made a lot of people very happy with my creations. Providing something that no one else does or can is what gives me a warm fuzzy. These Coleman HGP labels have been quite fun to create. I think I've made some folks pretty happy with the few that I have sold.
I believe there are different vintages of labels for each of the HGP models. Unfortunately, I've not been able to identify the years in which these were used. The picture below shows the three versions of the company name that I have found on these labels. I have also found some sort of form number on the labels, very similar to the form numbers that are found on the Coleman publications. Although one of my labels does not have a form number, I prefer not to make any more that are missing this information. If I am to make any new ones, they will need to be complete with form number.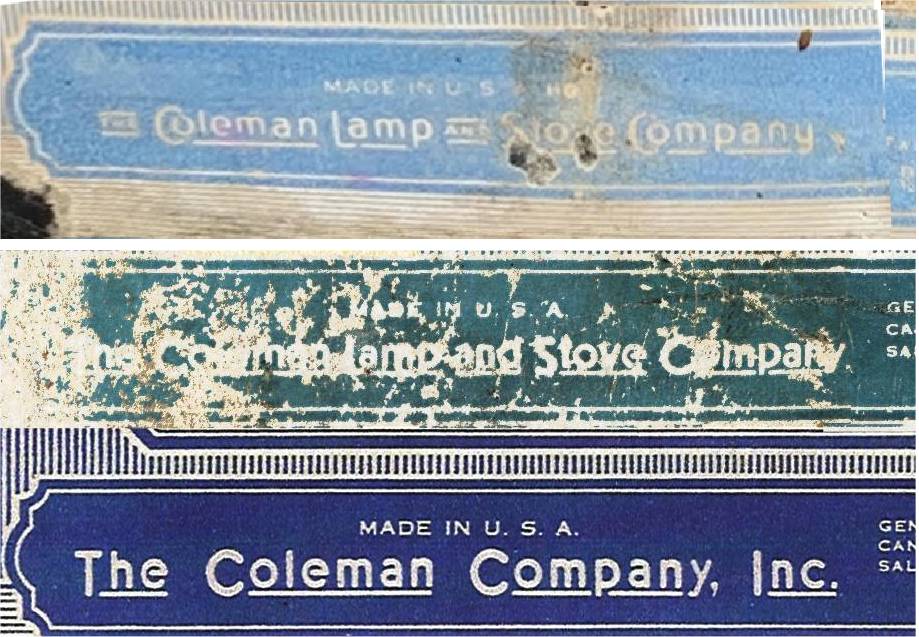 I think the bottom one is from around 1945, when Coleman shortened the company name. The one on top, I believe is the oldest.
That said, I can offer the following: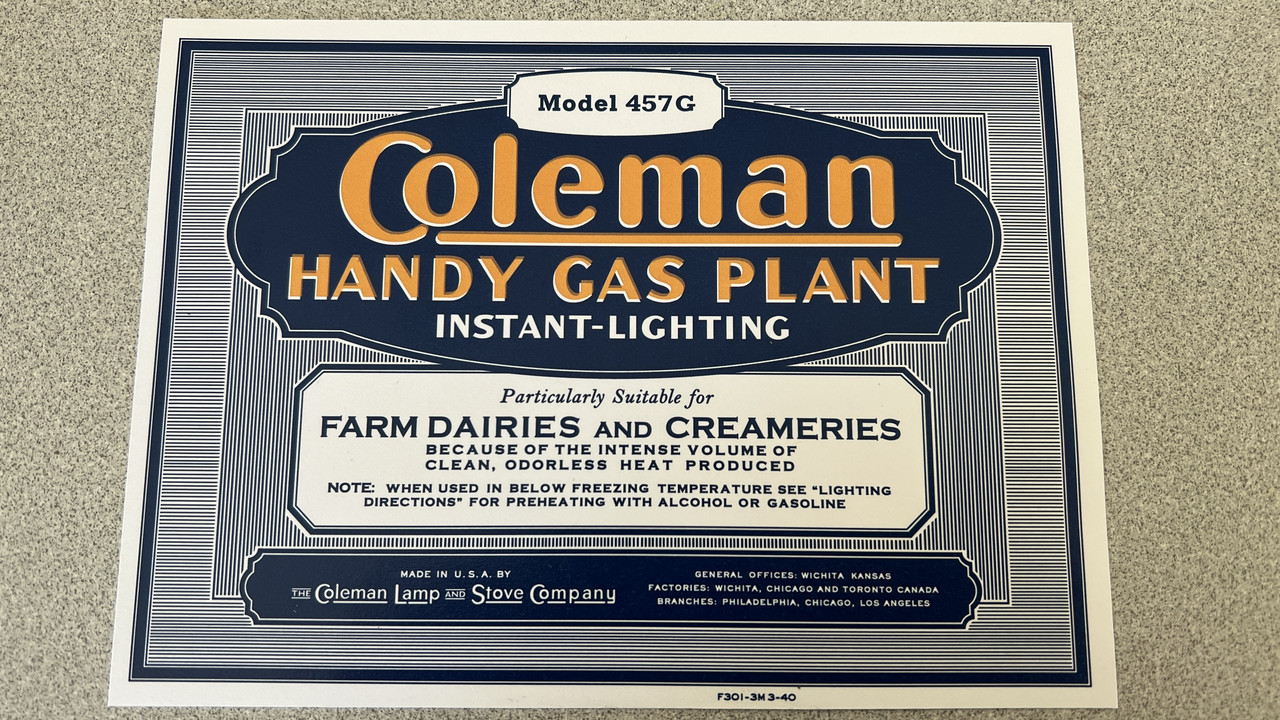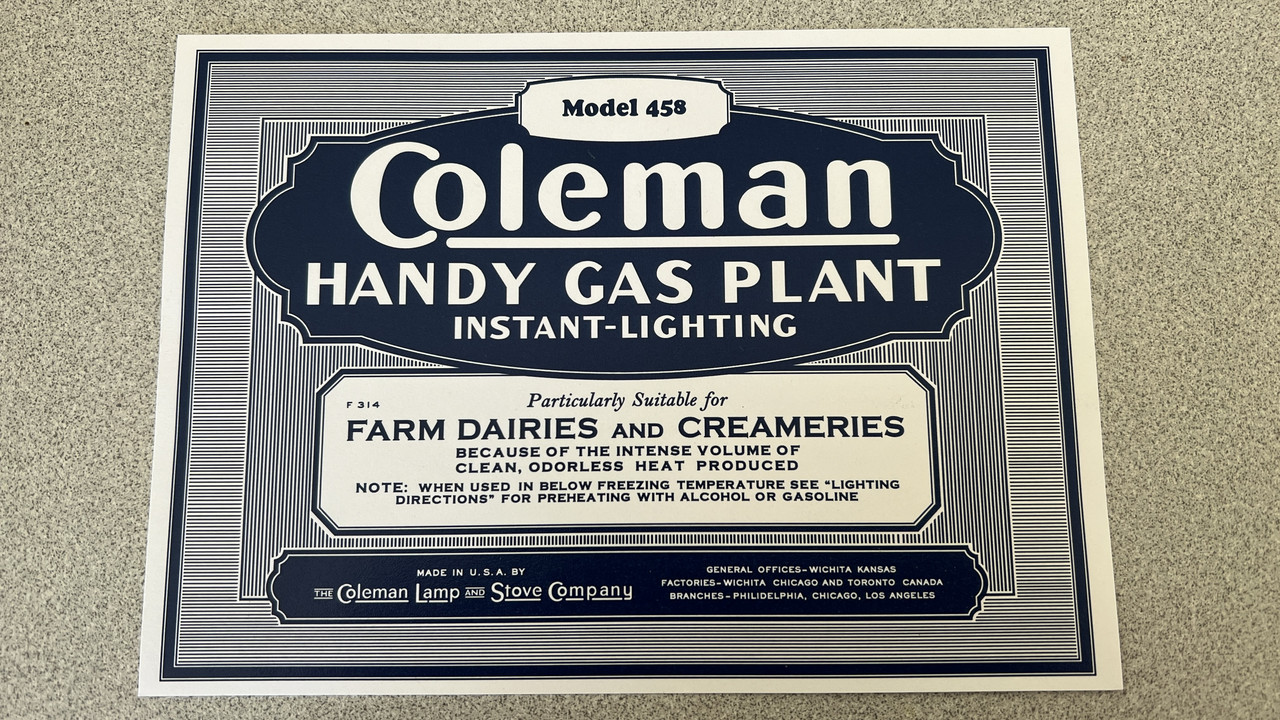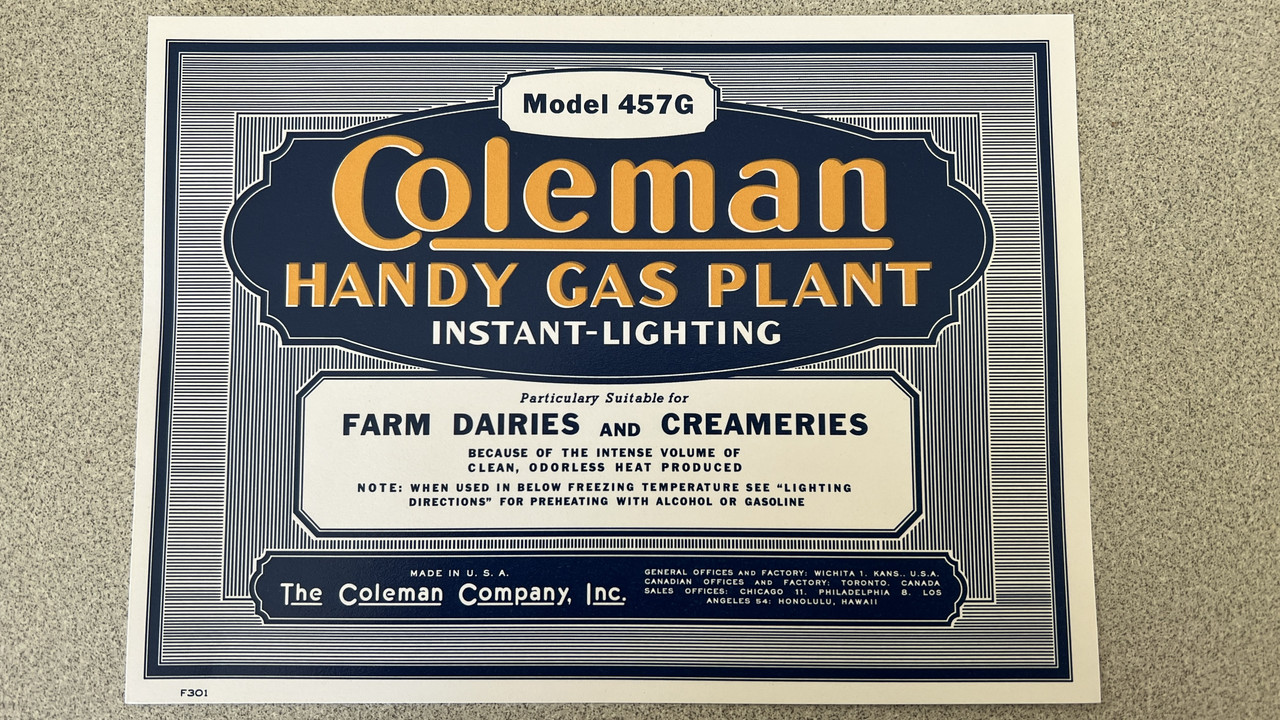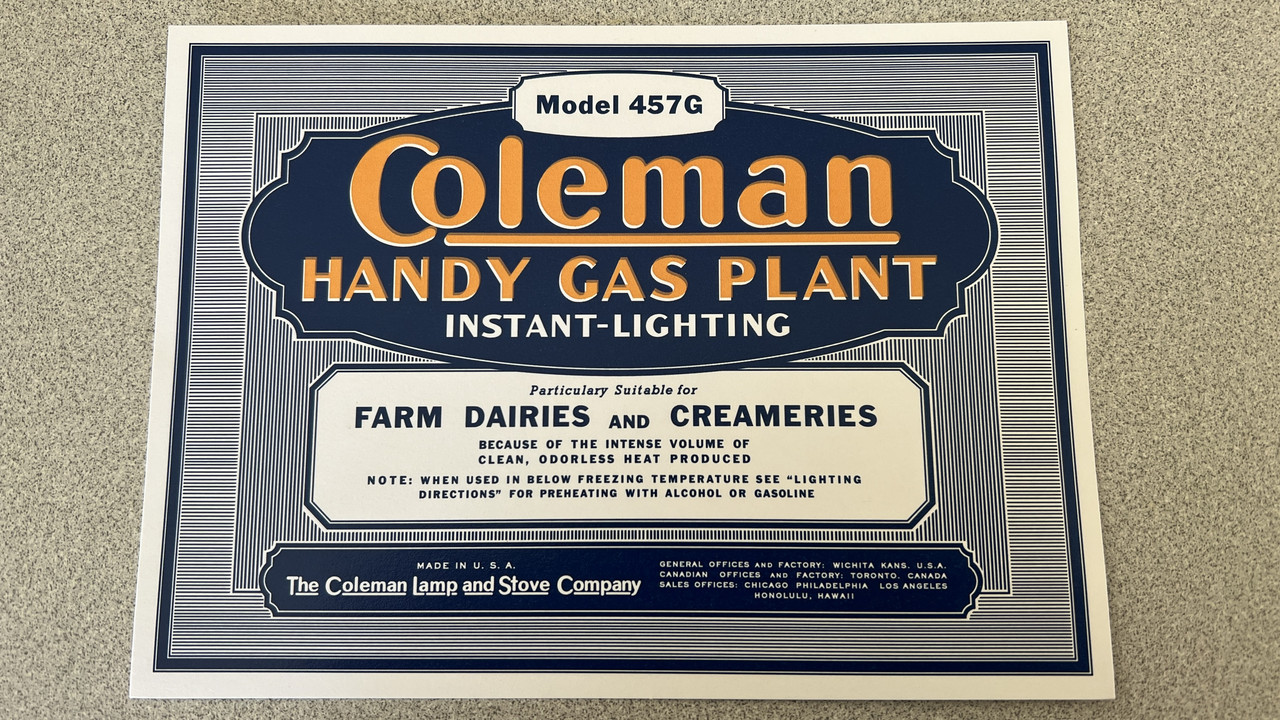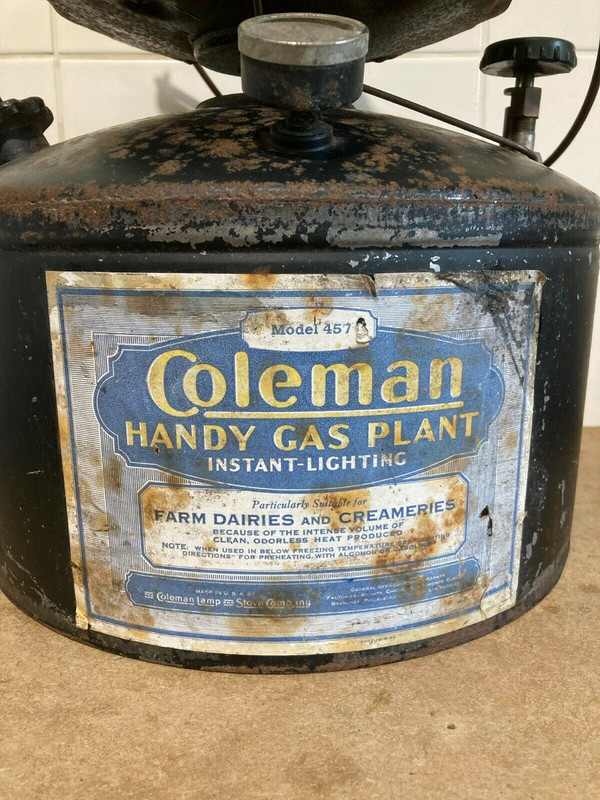 I can also offer this one for the 457. Agostino Del Corro was kind enough to send me a nice sharp image of the label.
I am interested in getting more pictures of the various labels, even if all that can be supplied is a picture of a partial label. It gives me information that I can use to build a database. Once I have all of the information I need for a label, I can make it and offer it to collectors.
I am sorry for my long dissertation. The price for a single label shipped via first class mail with tracking is $15 (CONUS). If you want additional labels, they are $10 each. If you live in Canada, there is no affordable shipping that provides tracking.
I'll leave this open for the next month so folks can have time to decide what they want and que up for the labels. I'll have them printed in mid October.