Not a powerful computer, but it will run Libre Office (mostly compatible with Microsoft Office). It uses an Intel processor you would find in cheaper Note Books, Tablets, but better than the cheapest of them, it comes with an office suite. Pictures of the model. It is window 10 home OS, can not be upgraded Windows 11. It is Wifi connection only no Ethernet connection unless you get a USB Ethernet adapter, I have on and can add the Ethernet adapter with three USB 3 ports for 10.00, see picture below.
It will need a mouse, keyboard, and monitor to use. An inexpensive computer with practical home use, student, internet, office suite, was used as a media server in the RV for media, HBOmax, email, internet surfing and more.
85.00 includes priority shipping USA. Post in thread, then message. Make offer but it would have to be very close to the asking price, PM for any questions I will try answer and/or help with you consideration to buy.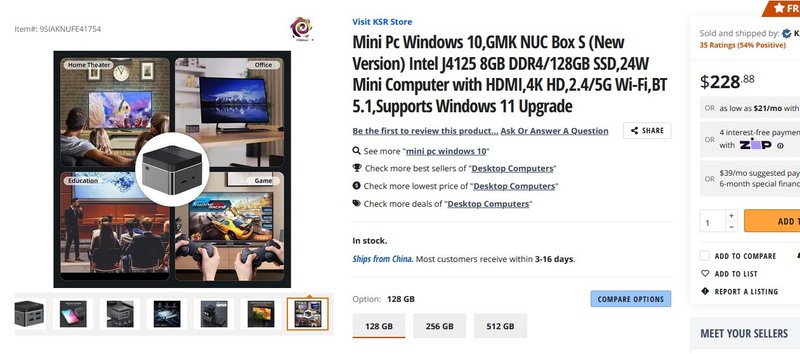 Note on above picture, it does not really support Windows 11 without some pretty tricky stuff.