Senior Member
Posts: 122
Joined: Sat Dec 19, 2015 3:08 am
Any ideas what we cause a 500 stove to have a lower flame than normal? Thanks, Joe
Senior Member
Posts: 122
Joined: Sat Dec 19, 2015 3:08 am
It seems there is plenty of pressure, the pump gets to the point where it won't even go down any further.
Administrator
Posts: 1153
Joined: Thu Dec 11, 2008 2:45 am
Title: Guy Who Knows Just Enough To Cause Trouble
I agree with Toby.

You might also have a little crud in the fuel pickup tube.

Murff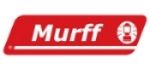 Name: Murff   ICCC Member #726 
Coleman Blue's 243's #002   Ebay Handle: Happy-campers2 
EX-ICCC Newsletter Editor & Full time Coleman Addiction Enabler
Part-time Idito and Hater of Turd 275s
And/or a partially plugged generator.

Have you pulled the gen and inspected the innards?
Chuck
"...Good people pass away; the godly often die before their time. But no one seems to care or wonder why. No one seems to understand that God is protecting them from the evil days to come." Isaiah 57:1-2

Eye-SEE-C-C Member #1333 -- MilSpecOps #003
"Michigan - from the Ojibwa word "meicigama," meaning "great water."