Thought I would share my failed attempt at converting a 220F into a Kero burner. I started off with this ratty ole 220 That had been sitting on the floor. I remembered it running fine the last time I fired it up so I immediately pulled the generator apart and started swapping parts.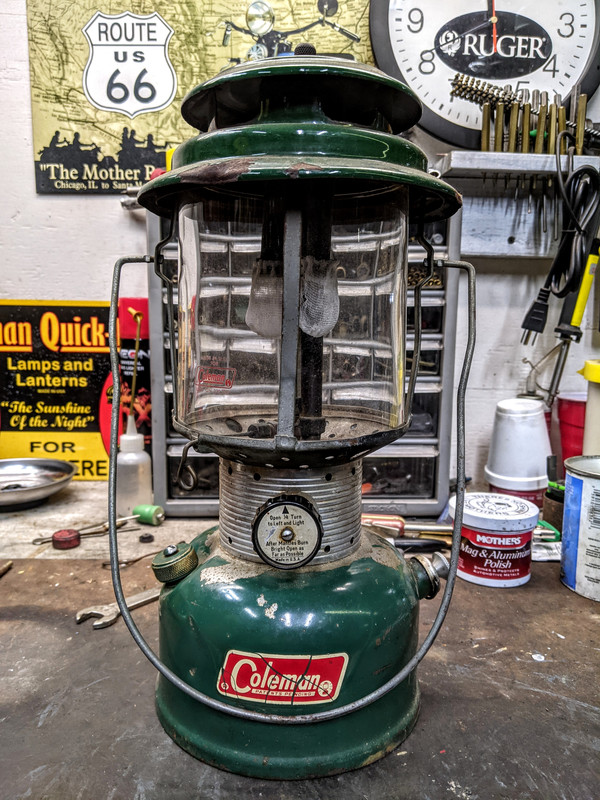 Here's the generator guts on the right with donor 200 pieces on the left.
In the past I have used choke cable housing for generator guts on RUG burners. I thought it would work just fine here in a kero conversion.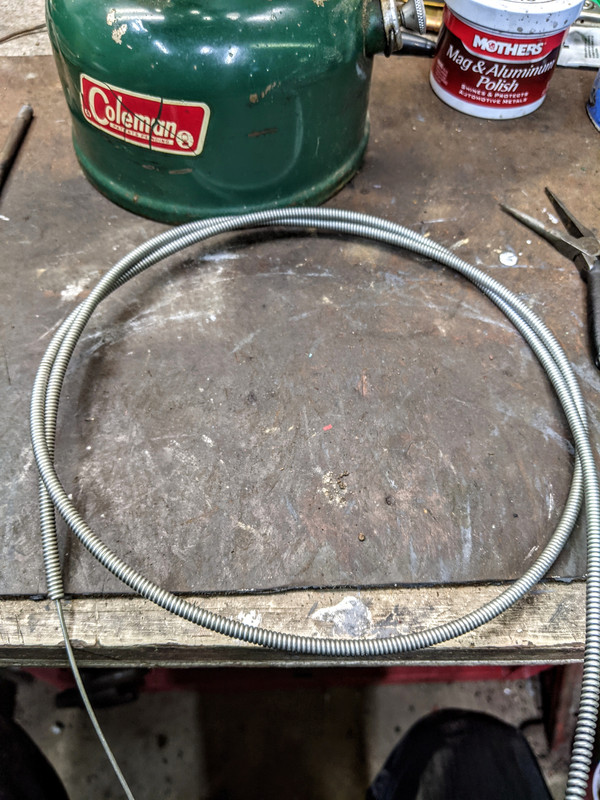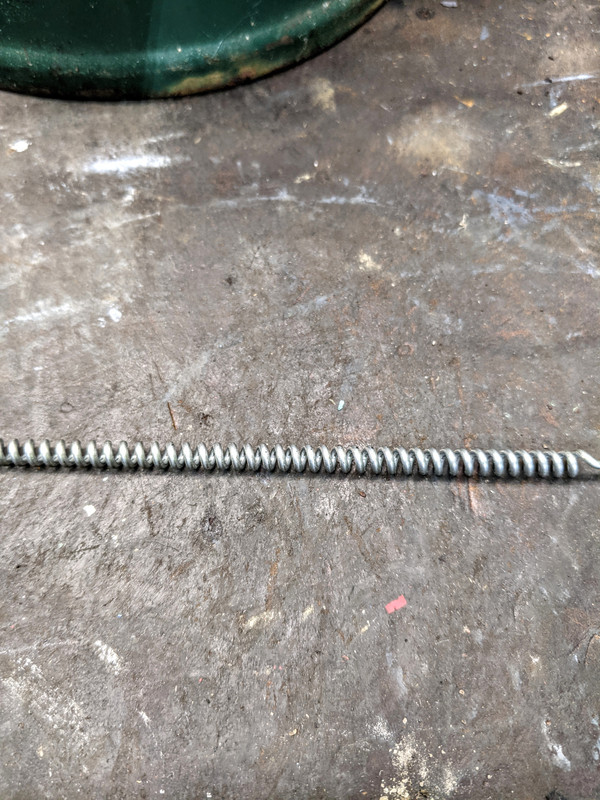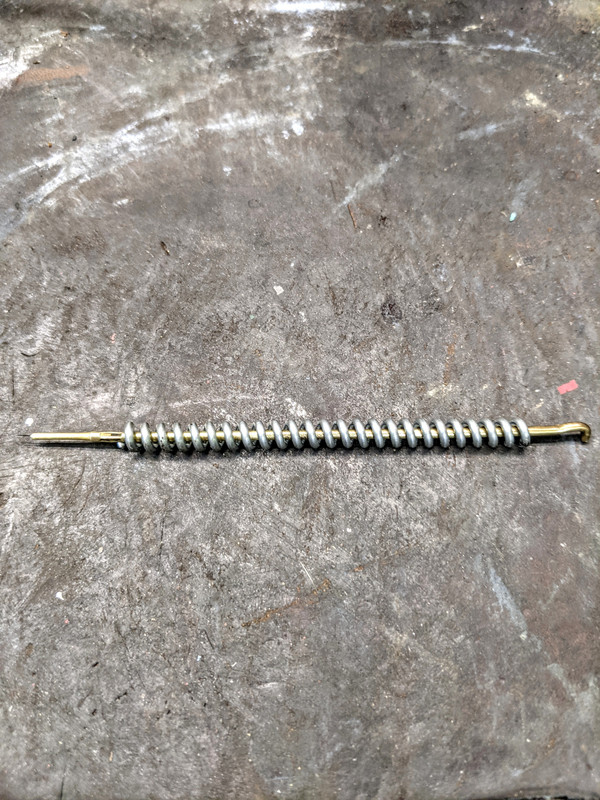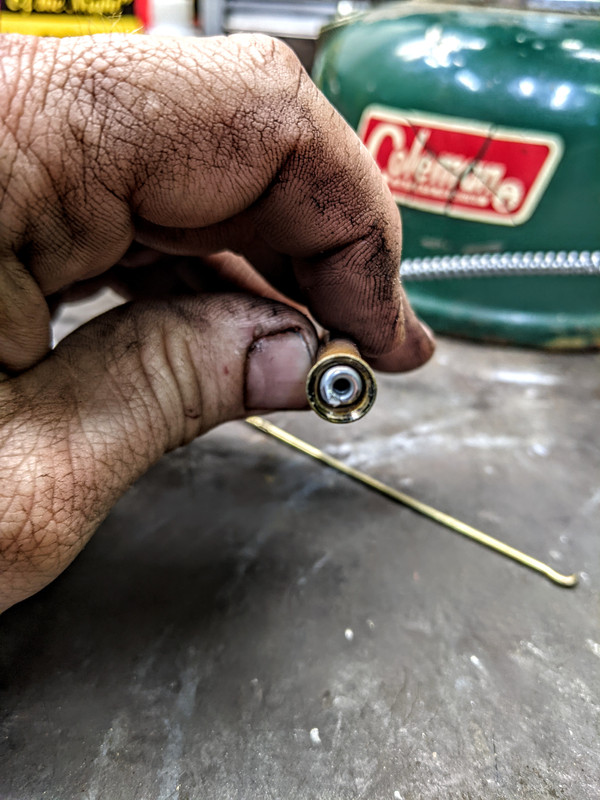 Here we are all reassembled ready for a preheat.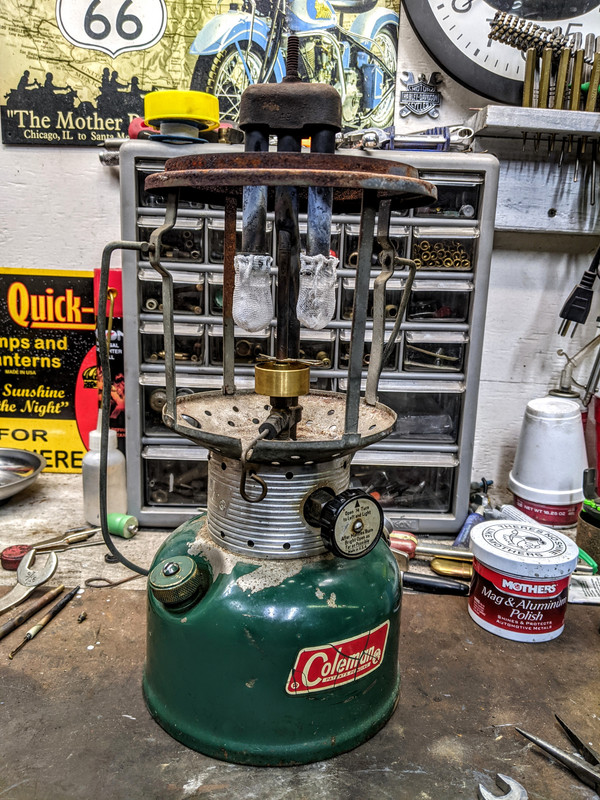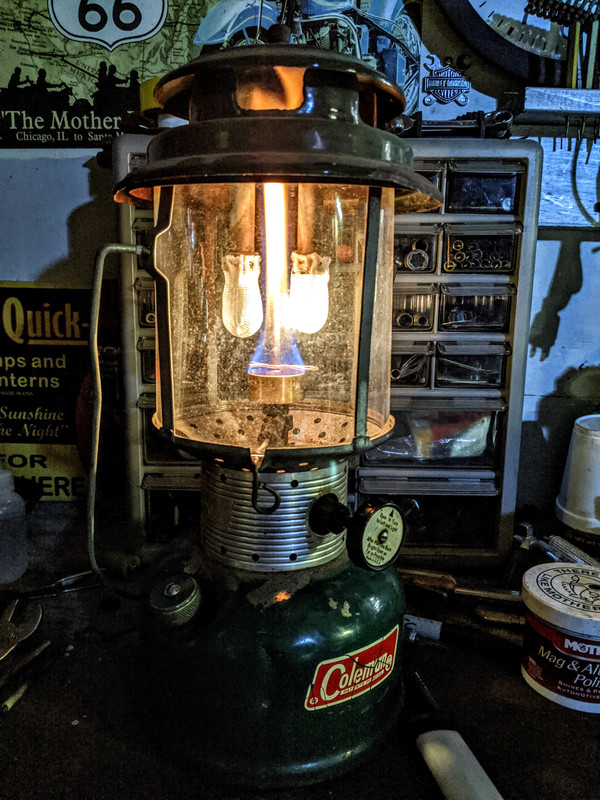 An original 220 orfice is .008 the 200 orfice is .007. I was getting a very yellow with slight over burning mantles with this setup, so I decided I would try the pricker and orfice from a 201 generator which is smaller yet at .006. It was still dim, with a yellow color to it but no over burning now. Scratching my head I decided to put it all back to factory, with clean white gas to make sure I hadn't imagined this thing running good in the past. Sure enough, it run like it's supposed to.
With a .006 orfice on kero: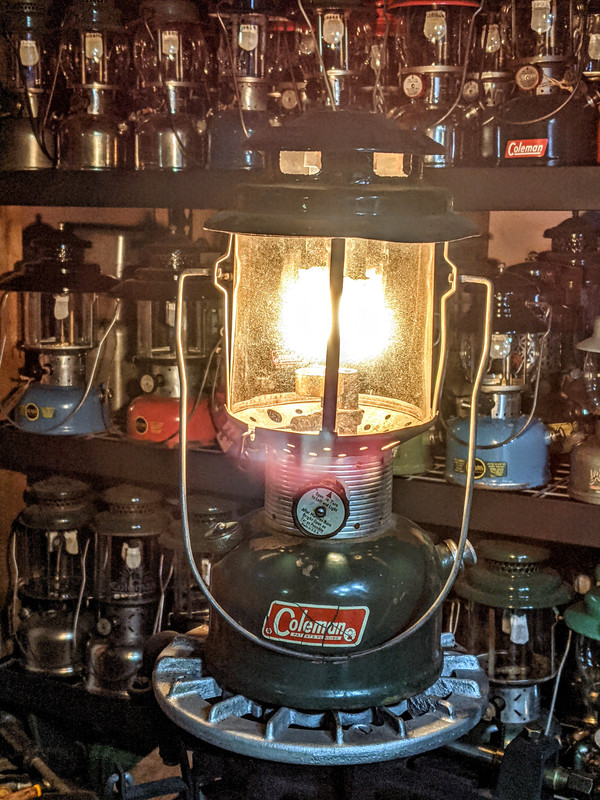 With a factory .008 orfice on Crown: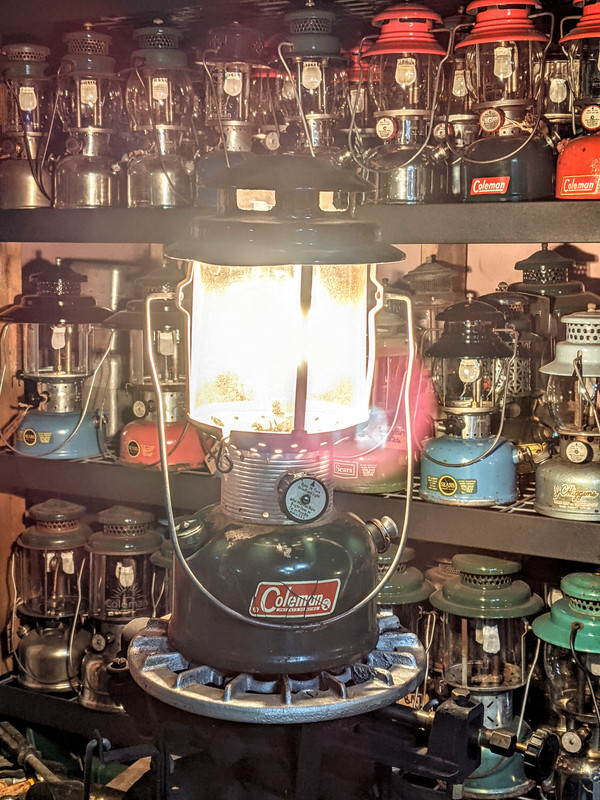 This was never anything I was going to keep, just more of an experiment and to have a little fun. Curious though as Coleman had burners very similar to this without air restrictors that run fine on kerosene... Thoughts?...
PS what a pain to install a generator in a 220 with a preheat cup and a burner cage! Ham hands!!