Could someone identify these gens. They screw into position.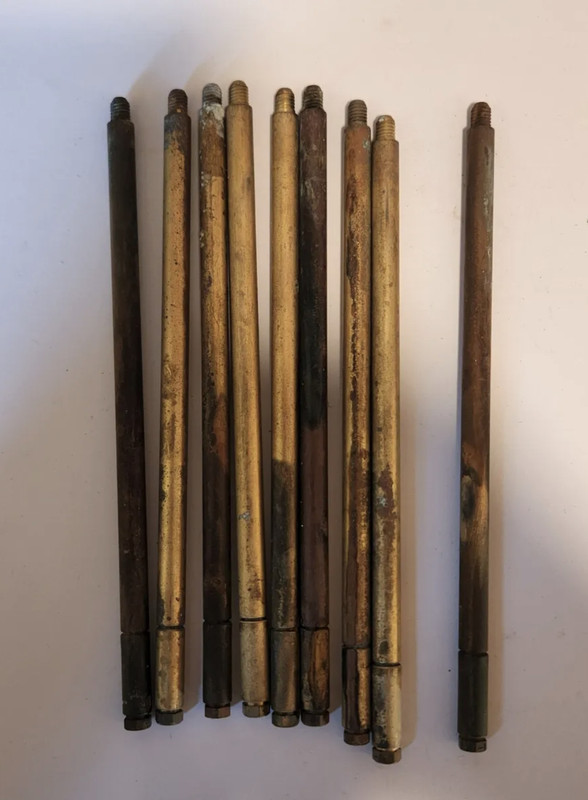 I seen those, not sure what they fit, but they certainly don't go to what they're advertised for
Toby Garner, from SW Missouri
ICCC #1939
Maybe for propane? Is the gas tip marked
Super Colemanaholic
Posts: 1183
Joined: Sun Nov 05, 2017 5:12 pm
LP is what others have told me.
Randy
QL #15, Slant Saver #59, #0269 Turd Hurdler, #0269 Mil Spec Syndicate, Coleman Blues 243 #0269, BernzOmatic Appreciation Club #072, Sears Traveler 2.0 Host #1, and a few others too.
Kevin#2
ICCC#1799
Coleman Quick Lite Crew #40
I think those are for a Northstar propane. Some versions took those. If they are new old stock you should contact Rob at OCP. He would probably want them.