Yes I posted this a year or so ago, but I believe my latest process to be the best working variant so far. I've done 7 or 8 of these so far and the last several have been like the process I explain below.
First you need to start with a slant valve that is threaded for the 0-80 threads that the picker will need to engage. Of all that have come through the shop I've only seen a couple that were not threaded.
Here is the valve photoed disassembled. It was missing the stop pin, so I made a new one and installed a new packing at the same time. This photo shows a graphite packing, but following photos will be with a PTFE packing instead.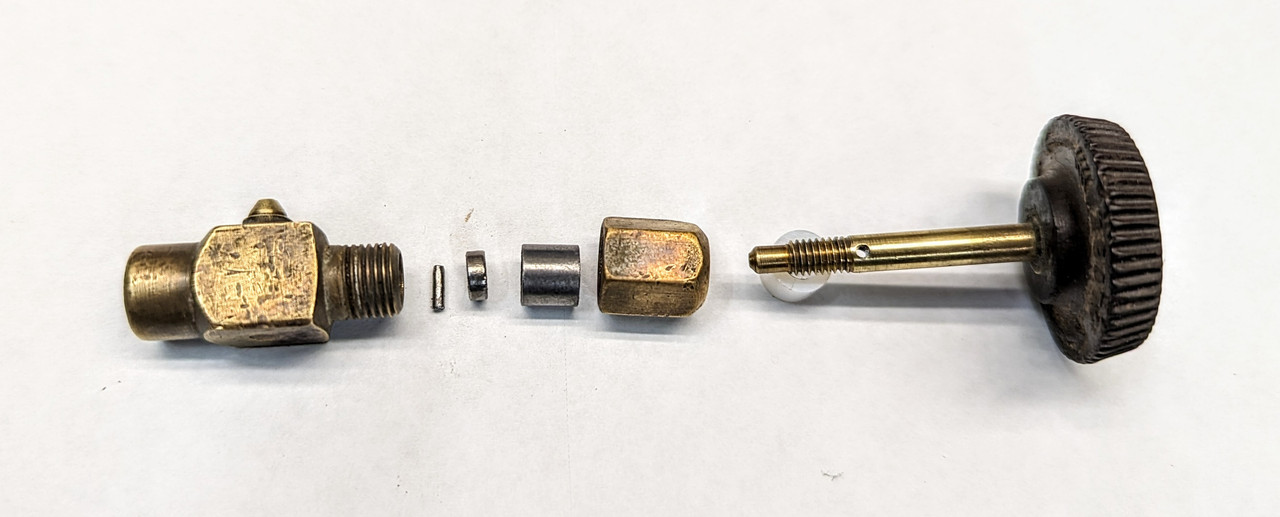 Valve stem reassembled and ready to start the conversation.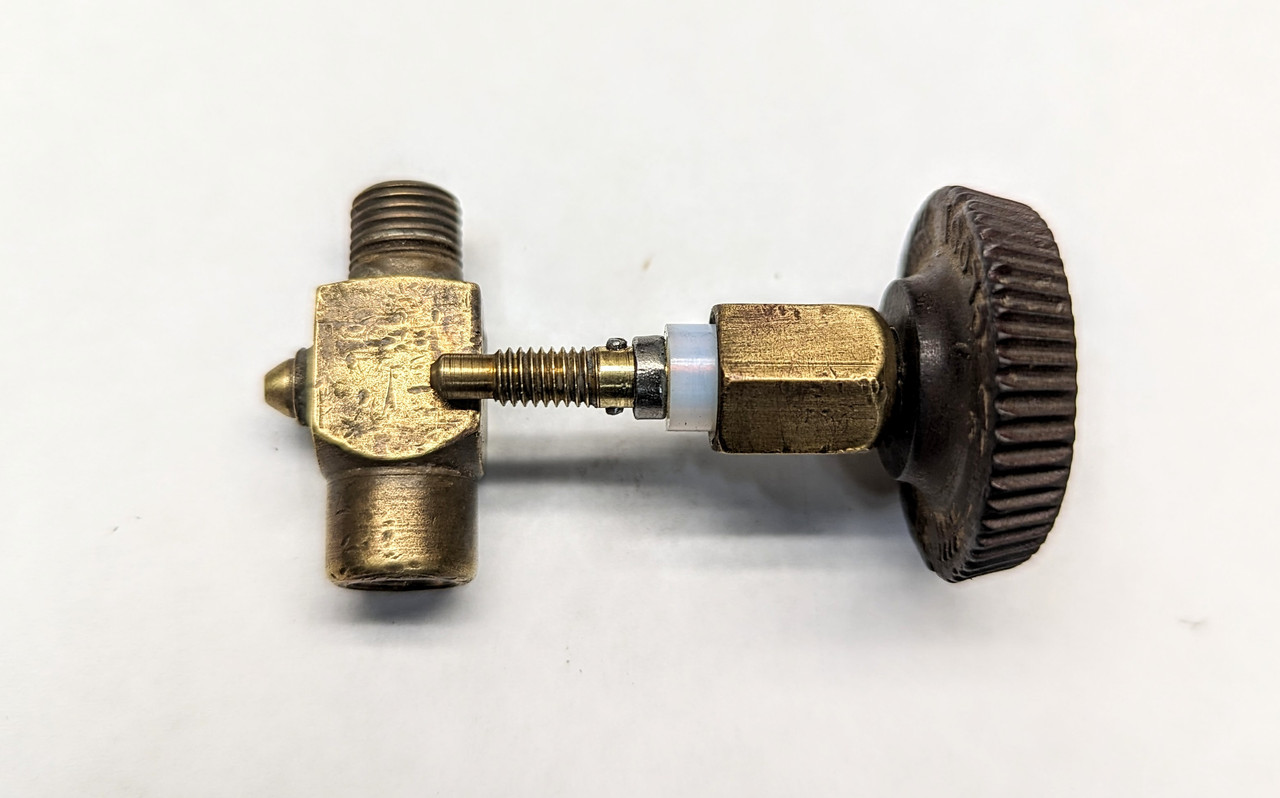 The 603-299 iron generator is what we will be using to convert to a valve stem operated pricker.

The iron gen disassembled.

Iron pricker tightened carefully into the valve stem.

When reinstalling the valve stem into the valve body always make sure the stop ring starts into the body. Otherwise your valve stop will not function correctly. You'll also have issues with the packing not sealing correctly also.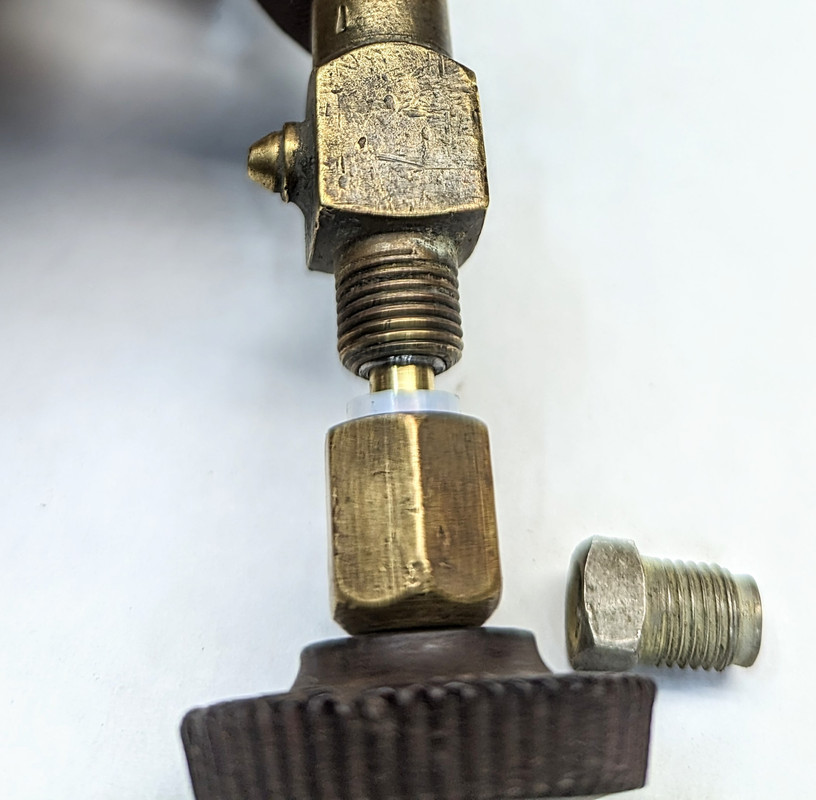 Now ready to start assembling the gen body.

Now I take the coil from the iron gen a trim a short piece that will act as my guide to help the picker find it's home in the orfice.

Here you can see the coil guide with a thin layer of bronze wool wrapped around the pricker rod. The wool is what will keep your appliance from pulsing when in operation.

Now the gen body can be installed without the gas jet/orfice. I like to check and make sure the pricker is centered in the end of the gen. Opening and closing the valve one full turn will tell if it stays centered. Any bend in the pricker will show.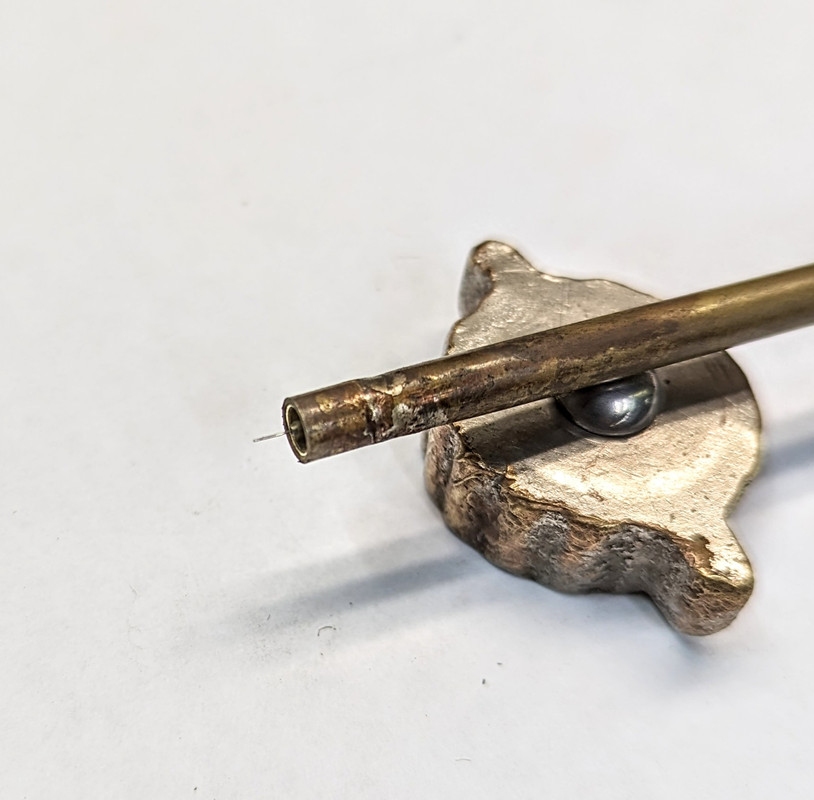 Here I have photoed the iron gen orfice on the left and a Q77/Q99 orfice on the right. Either will work with the iron orfice being 0.0005 larger in size which is very minimal. The reason I chose to the the Q orifice is it takes a couple less turns for the pricker to clear the orfice once the valve is opened. One could always trim the pricker end or shorten the threaded end of the pricker rod if needed.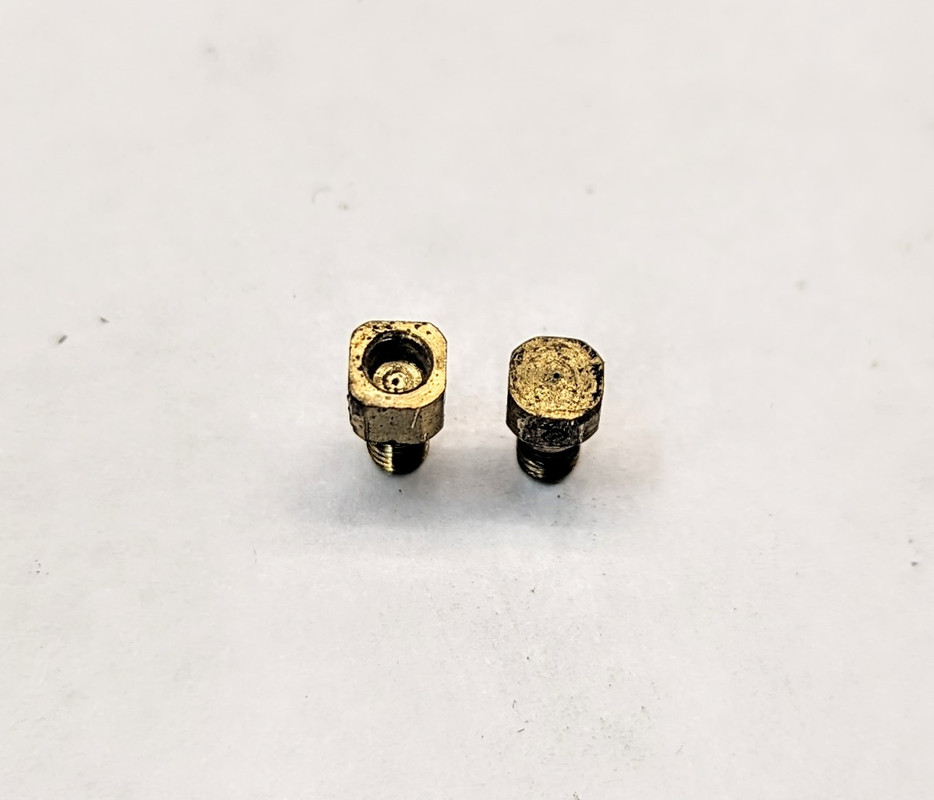 With the Q tip installed, no trimming, the pricker is almost flush with the orfice. Can't get much better than that. If the pricker extends through the orfice you just have to open the valve more to clear it.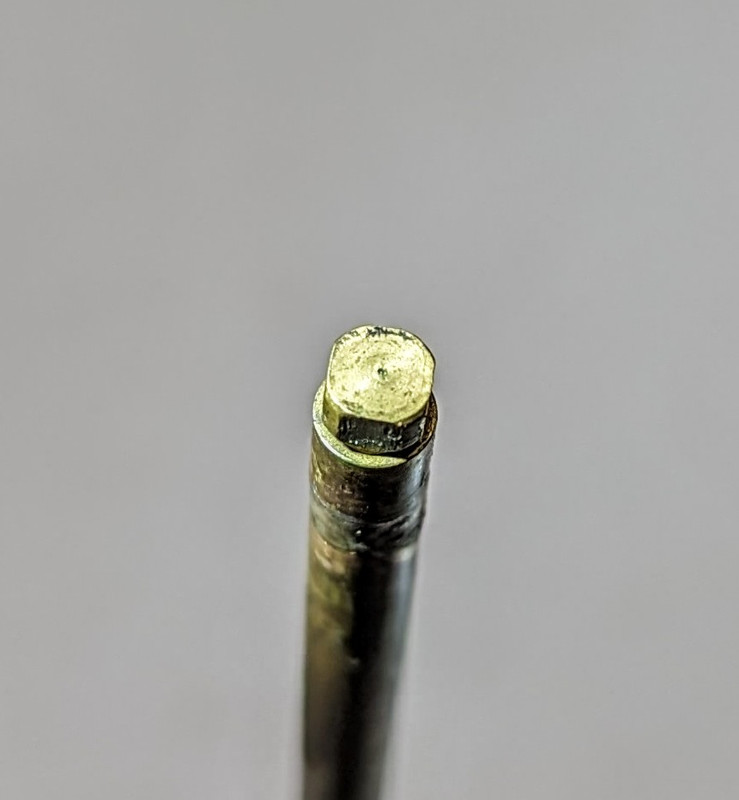 Now that it's all assembled the only thing left to do is try it out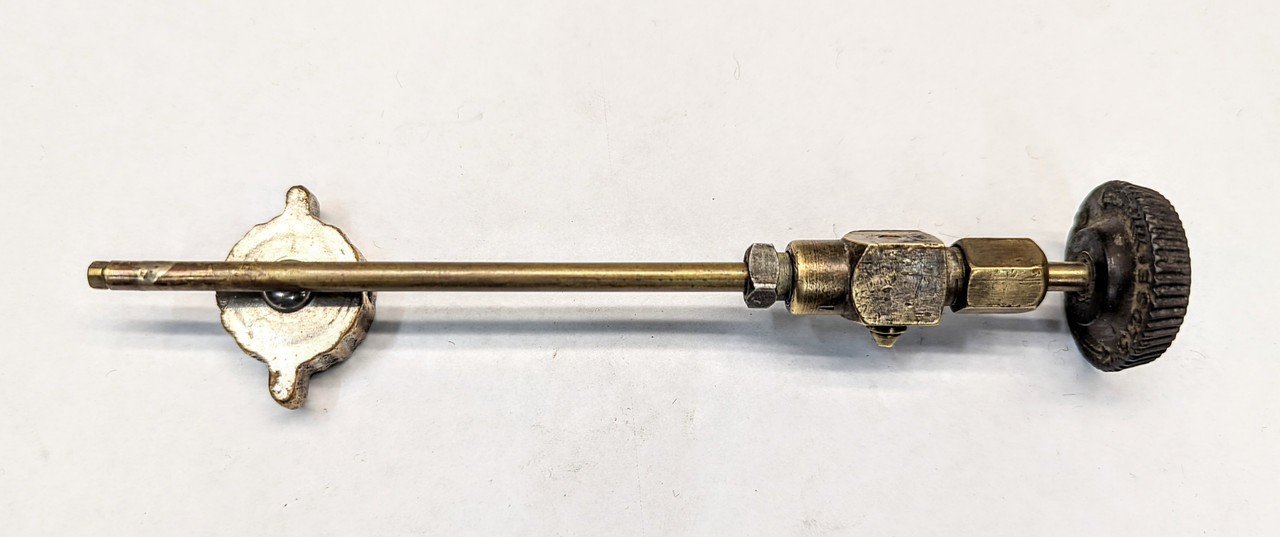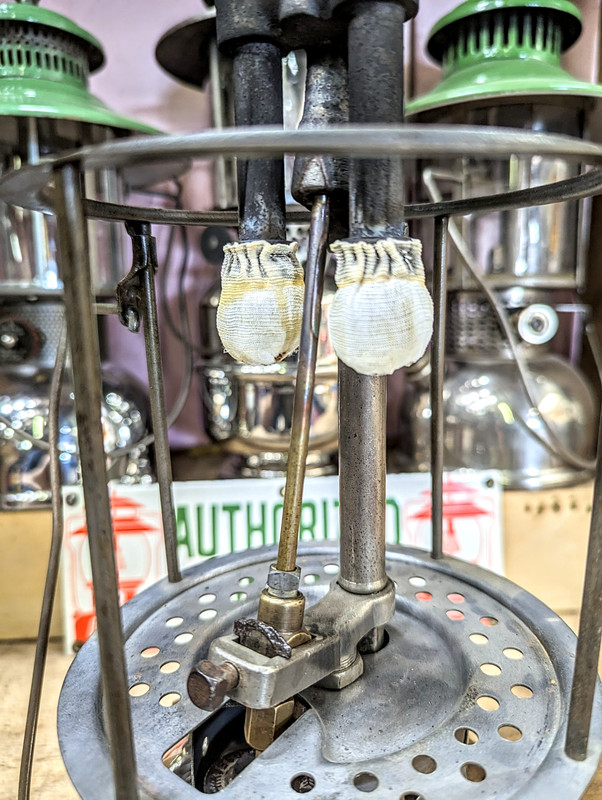 One of my favorite features of the T88 is the light adjustability. Below is a short video showing the adjustment.
Thanks for having a look