ICCC, inc. International Coleman Collectors Club:
http://www.internationalcolemancollectors.com/
Old Coleman Parts Diagrams:
http://www.oldcolemanparts.com/diagrams/
Terry Marsh website, many premium examples here to view and compare:
https://terry-marsh.com
Old Town Coleman, good resource:
https://www.oldtowncoleman.com
Jeff Gaylord, proprietor. They do re-porcelaining of vents.
http://www.ipe-porcelain.com/
New Nickel Plating:
Show Quality Metal Finishing:
www.metlfin.com
Swedish Products GPA forum:
http://www.fotogenforum.se/fotogen/phpBB3/
Classic Lamp information:
https://classicpressurelamps.com/forums
Late Jerry Enbring Collection site
http://www.millioncandlepower.info/
Mica Globes by Rob Butts Contact info and price list: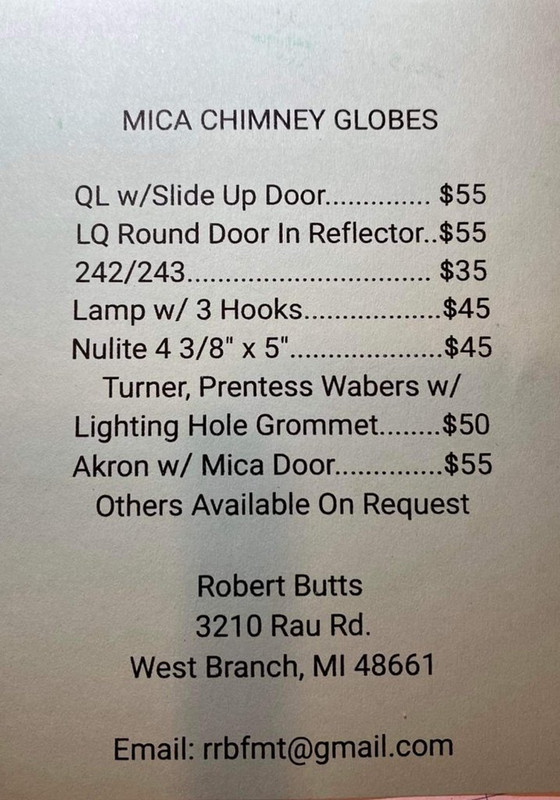 Contact a moderator if you have a suitable addition.