I know the store is currently out of the offset preheat cups. So I thought I'd share how I make mine.
I start with a 3/4" copper pipe cap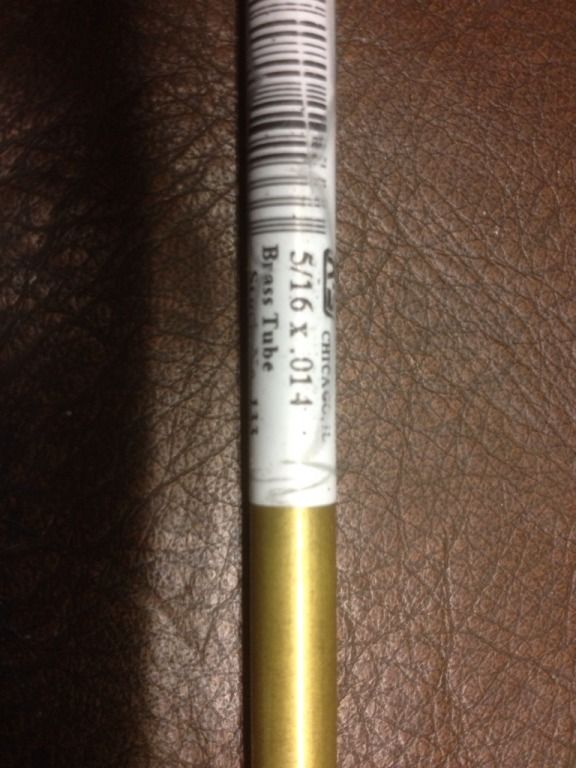 And some 5/16", .014" wall brass tubing
A 5/16" drill bit...........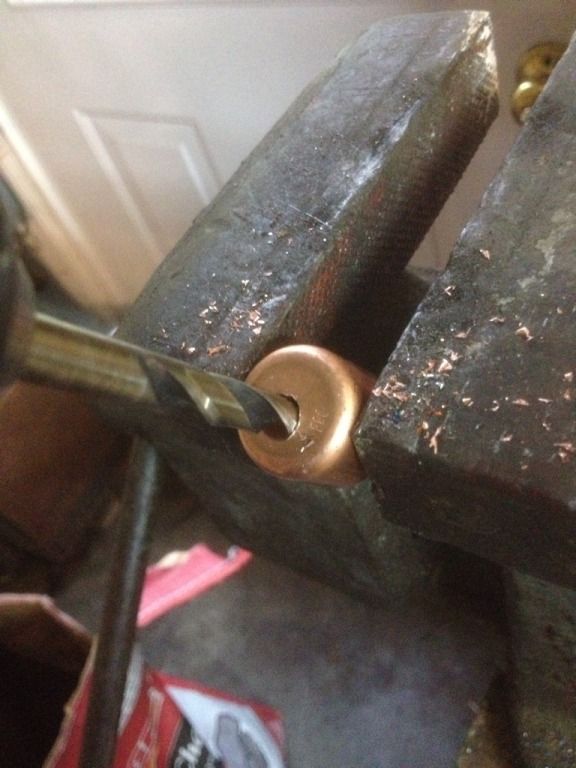 ......and our cap chucked up in the vise, gives us a hole that will take the brass tubing, AND allow us to insert a 5/16" bolt onto which we will thread a nut.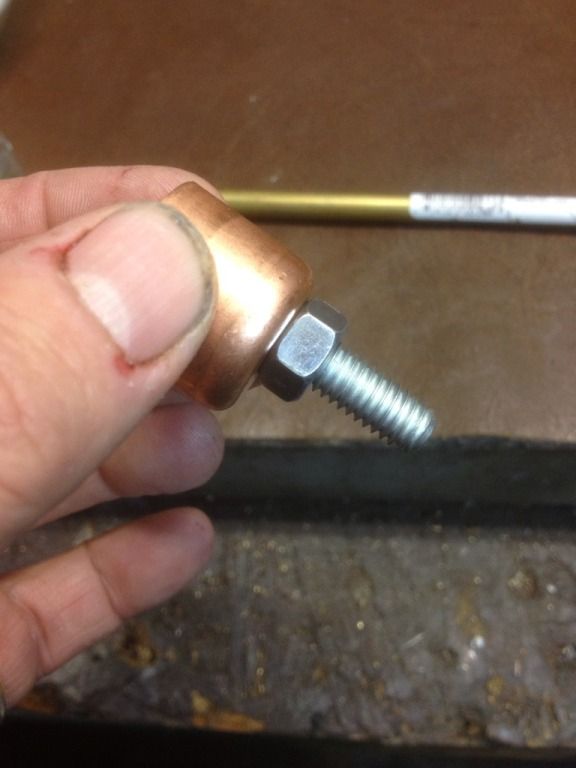 Now we have a way to turn the cap in our tubing cutter. I aim for somewhere around a 1/2" to 5/8" deep cup. Sometimes the piece seems to walk in the cutter so it's never an exact science for me.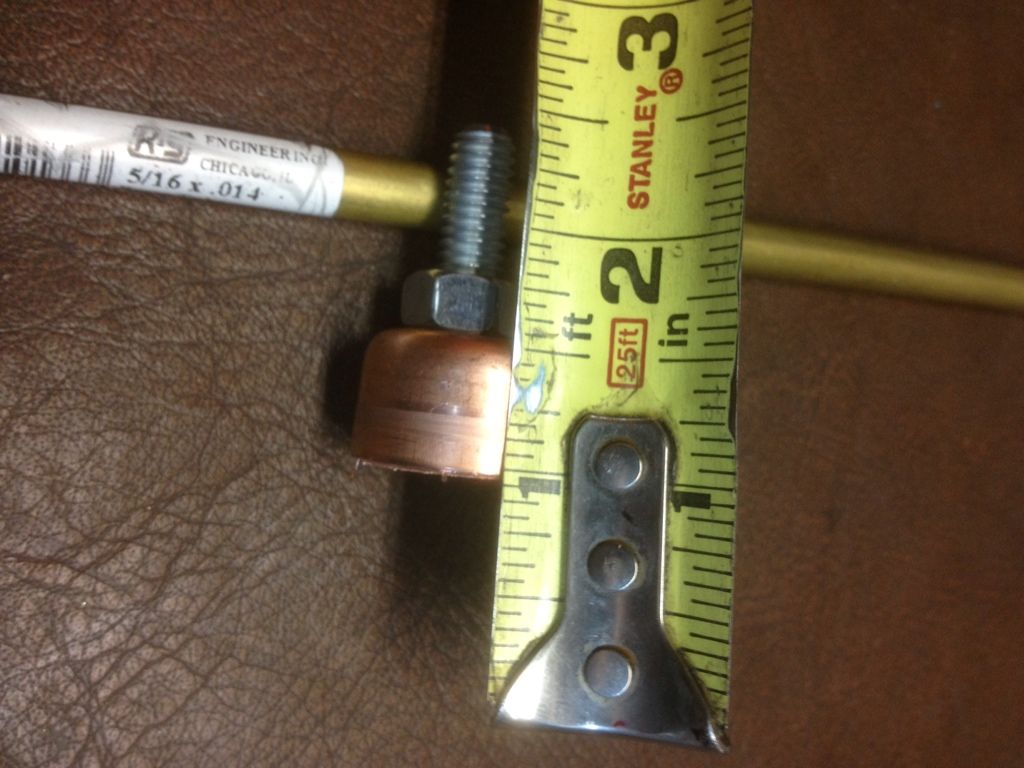 Now I'll take my tubing and using a tubing flare set make a single flare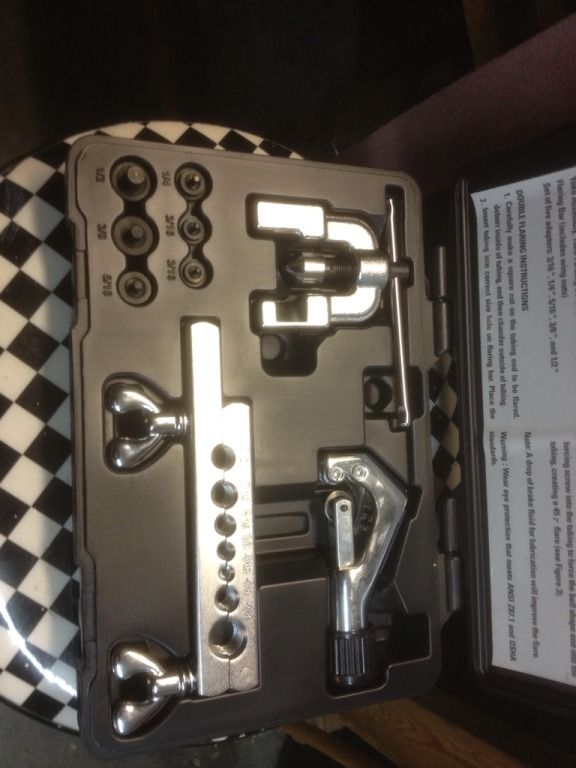 Now I'll just gauge my cup and mark where to cut my tubing.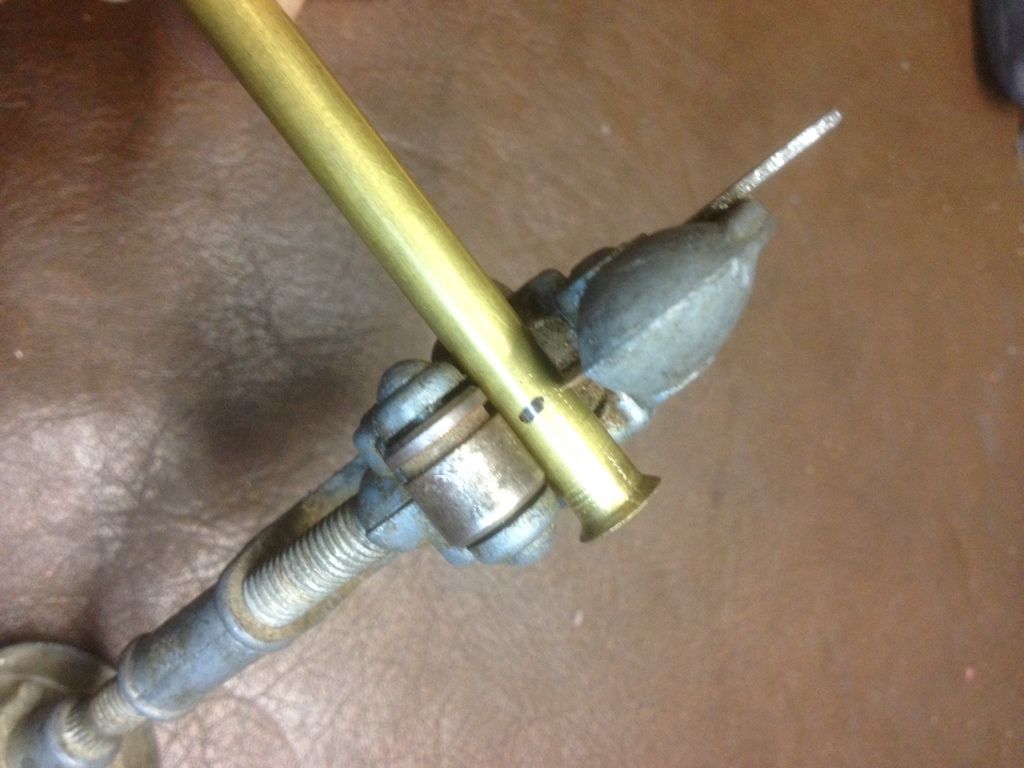 This is a tight enough fit that a gentle tap from a hammer may be needed to seat the brass into the copper.
And I'll usually pound the metal flush for a good tight fit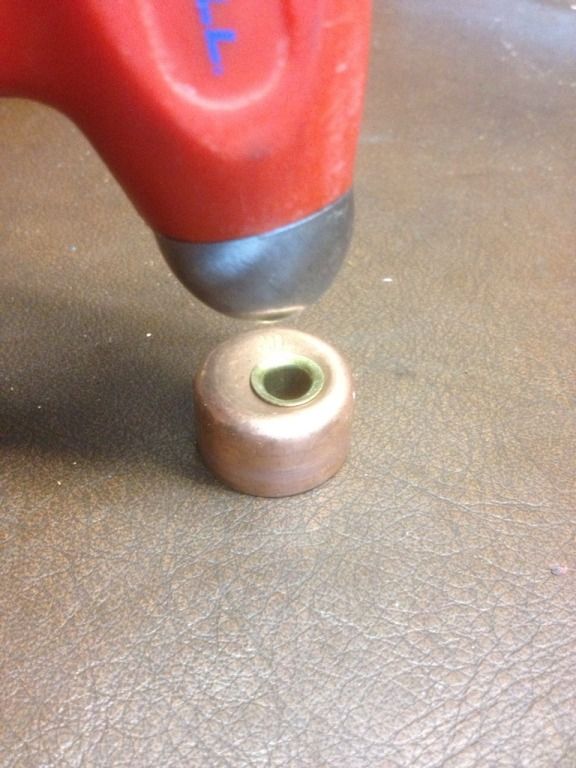 Solder, cup, and torch...........
Make sure to heat primarily the copper. The brass is super thin and will get hot all by itself.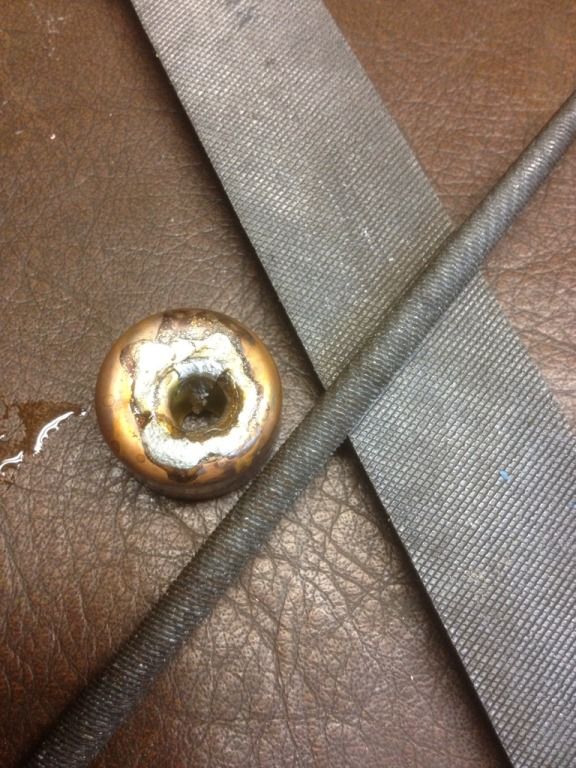 A little dressing with a couple of files
Flattened the bottom out nicely.......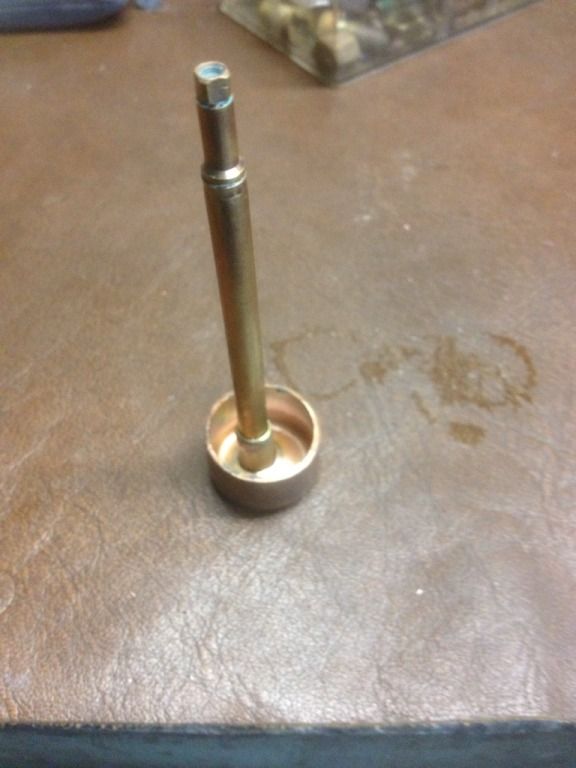 And it fits perfectly over a 200a generator.