I was working on a July 1953 200A in the shed today. Nothing special, I thought. Then after removing the vent, I noticed this has the "floating" vent. This is the one with the small bail handle holes and the vent doesn't lock on the burner frame like the newer ones.

Odd part about this, the burner frame doesn't have the multiple holes in the bottom of the frame.

Anybody else ever notice this?

This may be easier to explain with pics;

First pic is of the differences of the two vents: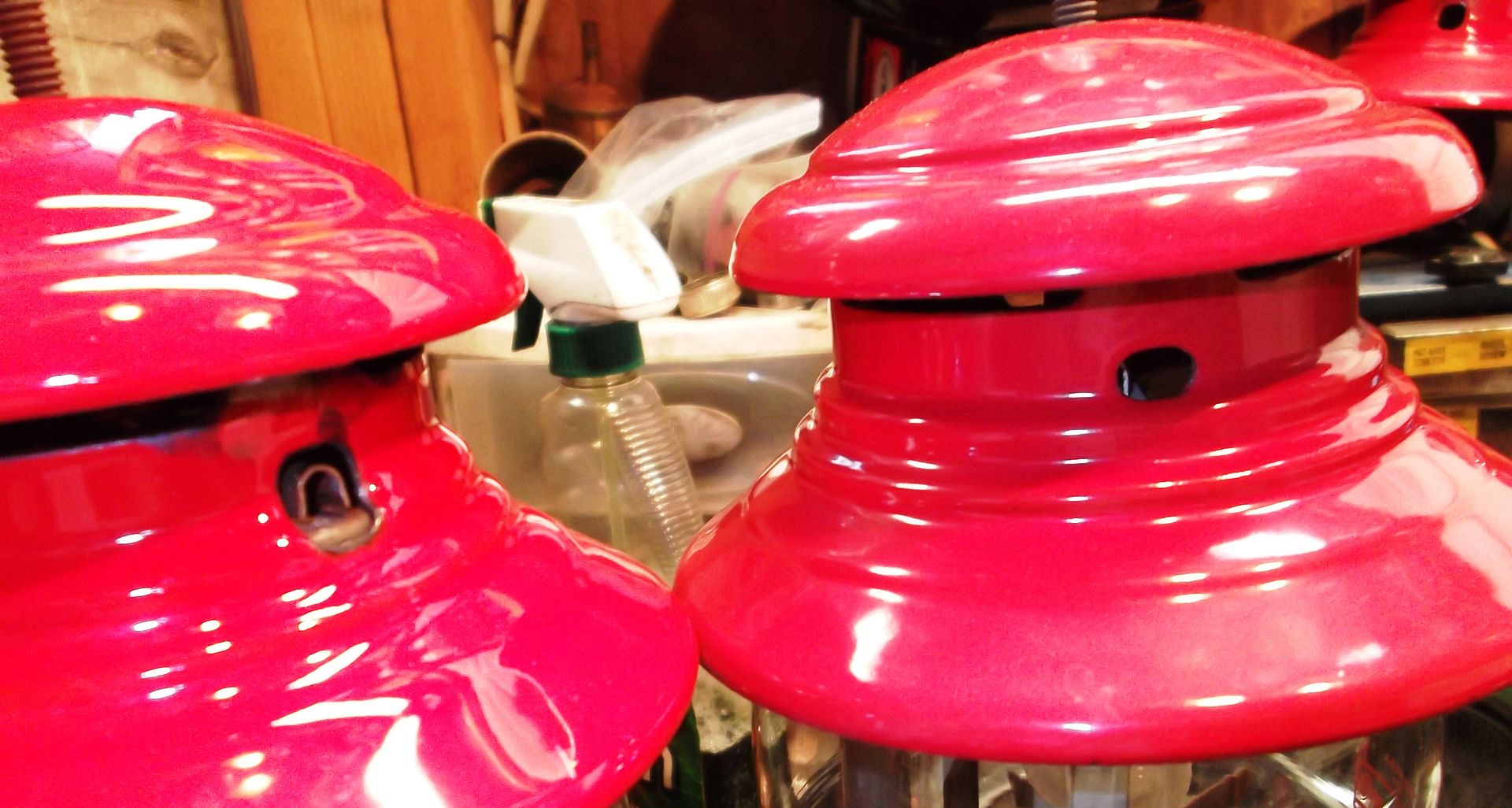 Note that the holes for the bail handle are smaller on the right vent.

Another view: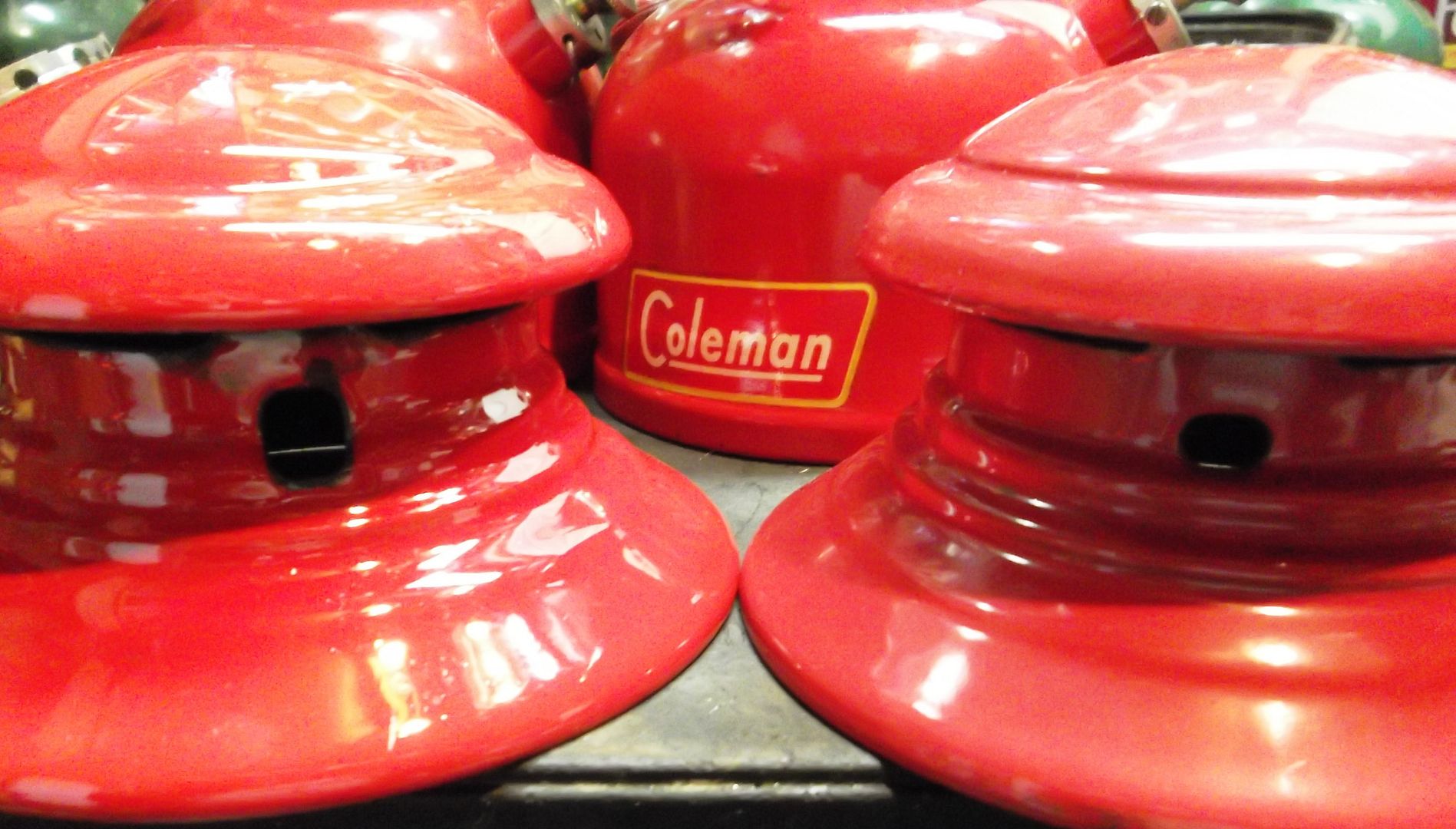 Two more with bail handles: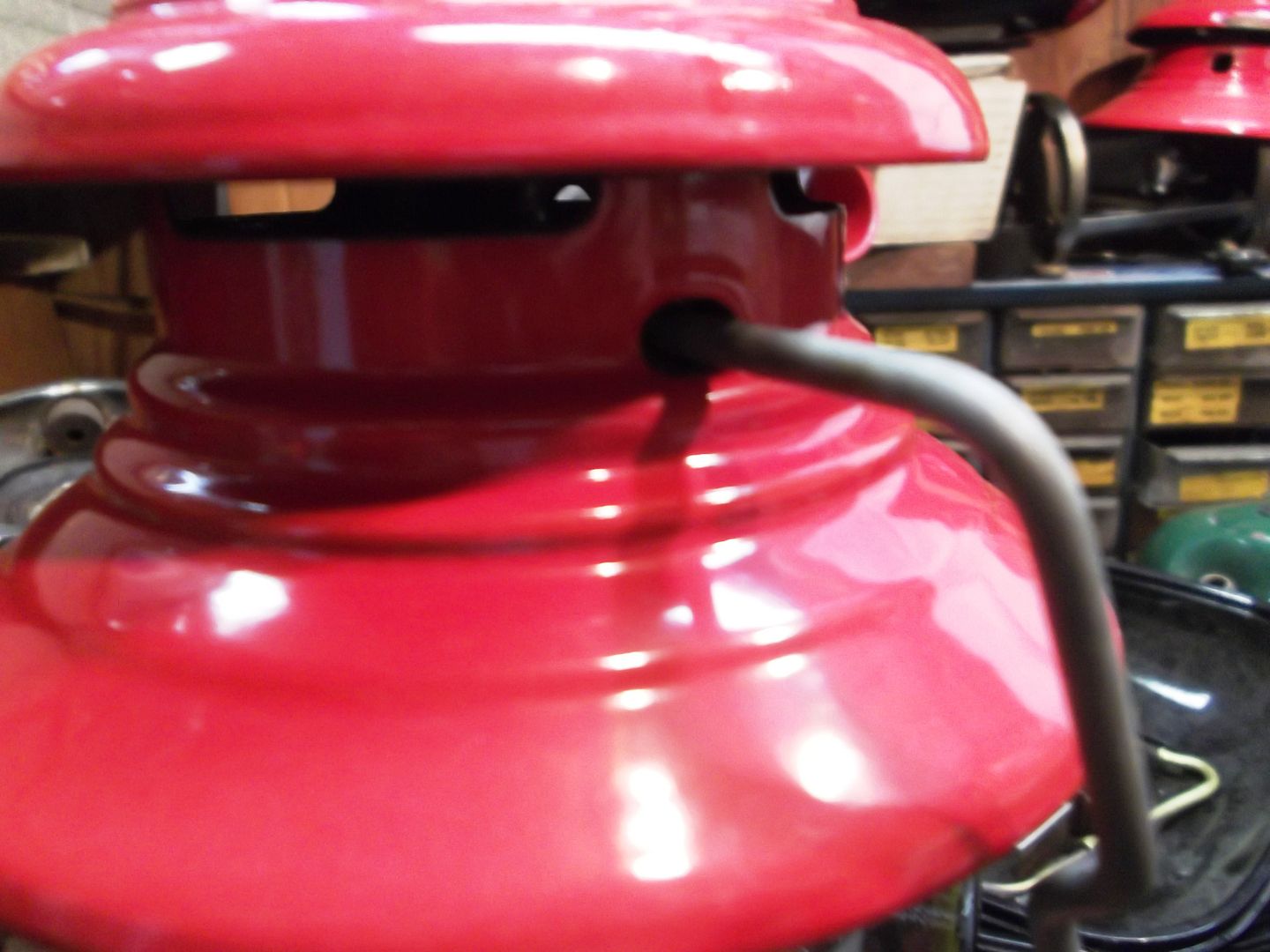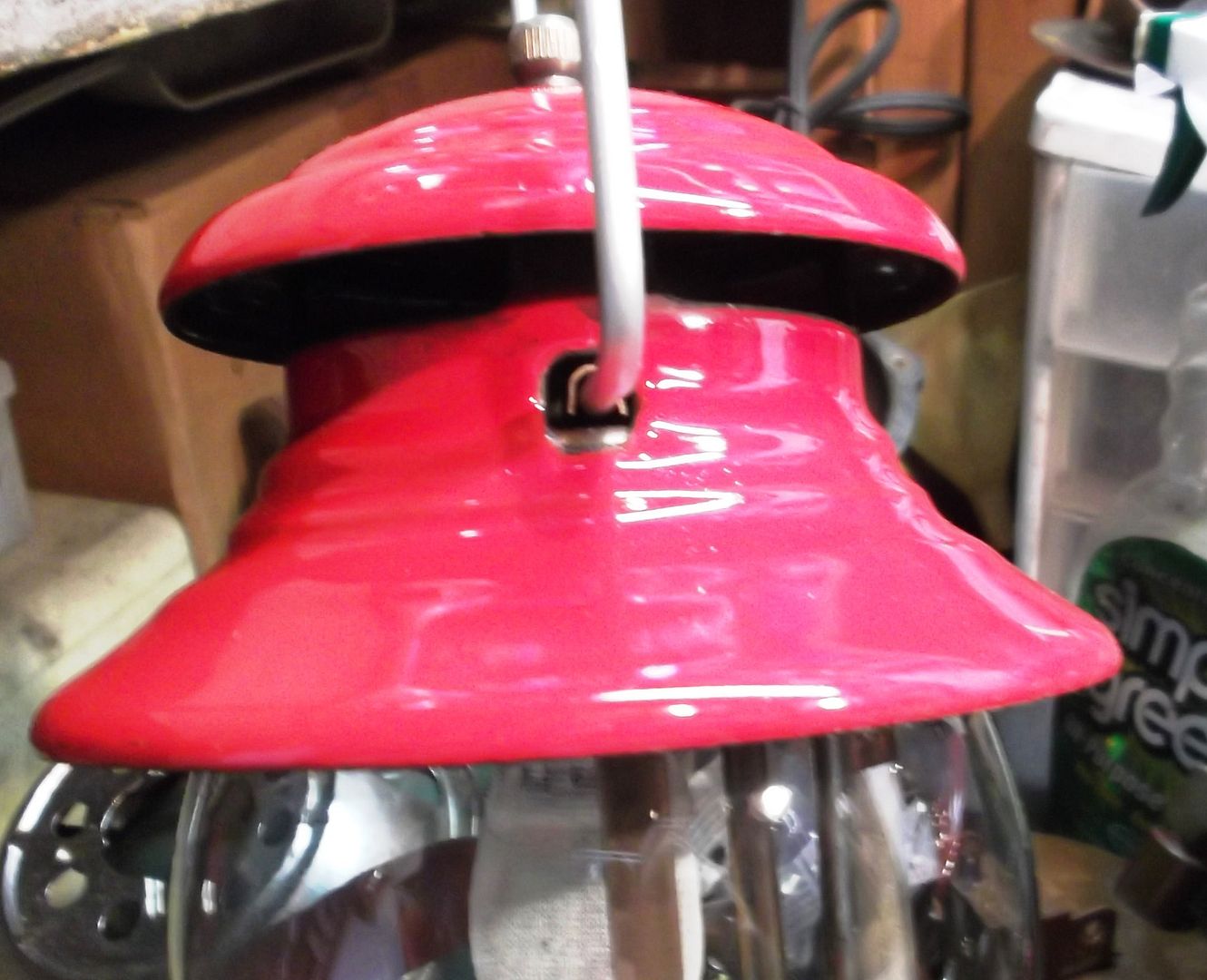 The vent with the smaller holes are circa 1950 to 1953 or 1954. These vents do not "lock" onto the burner frame as do the newer vents. The vents can spin or "float" on the burner frame. This is due to the bail handle receiver lengths: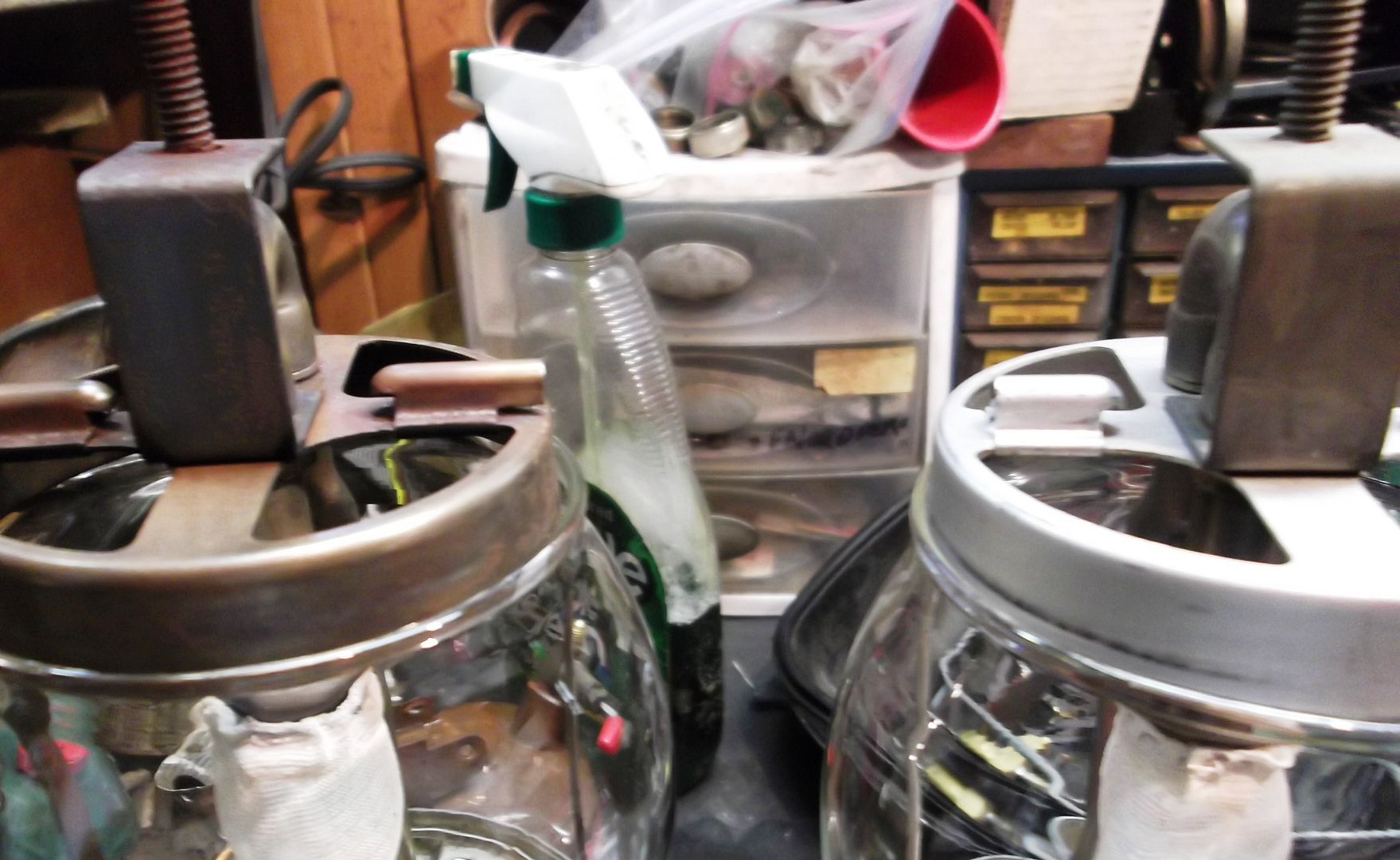 Not a big deal unless you are trying to put an early vent on a newer burner frame, it isn't going to fit because of the small bail holes. You can put a newer vent on the early frame as it will also "float".

The new reproduction burner frames found at OCP were made like the original early frames.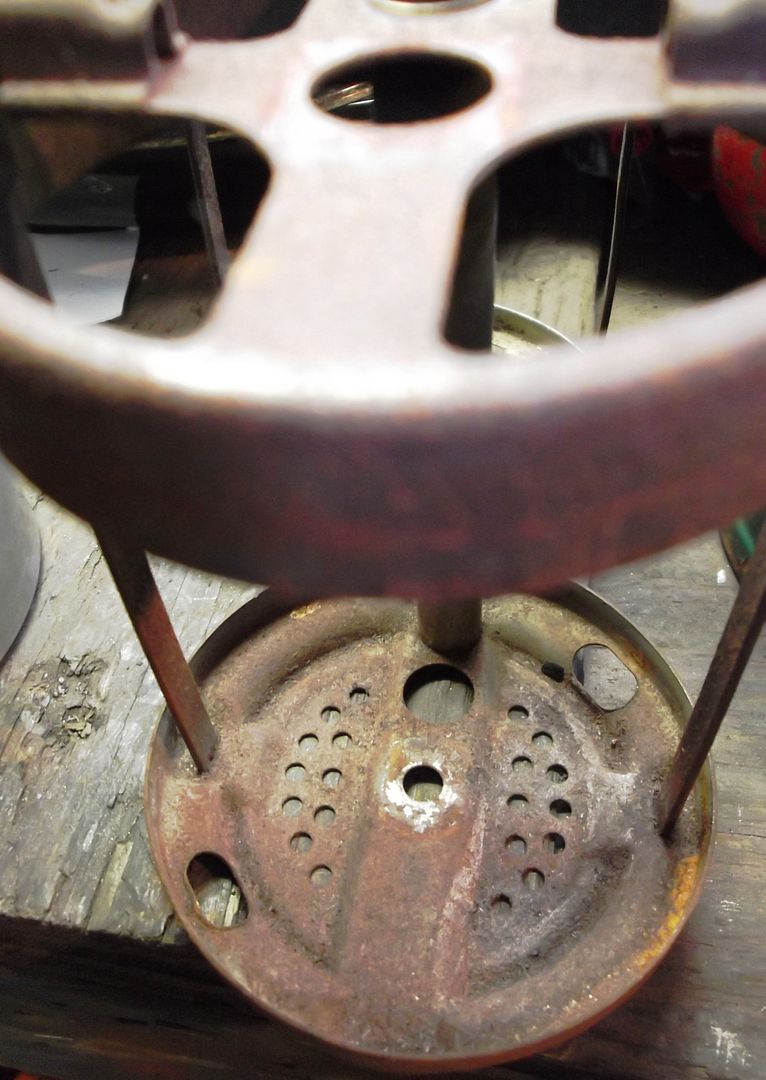 Story goes that the Amish liked the early frames with the small holes because they lasted longer.

The original point of this post was that I had never seen the newer type burner frame with the floating vent bail handle receivers.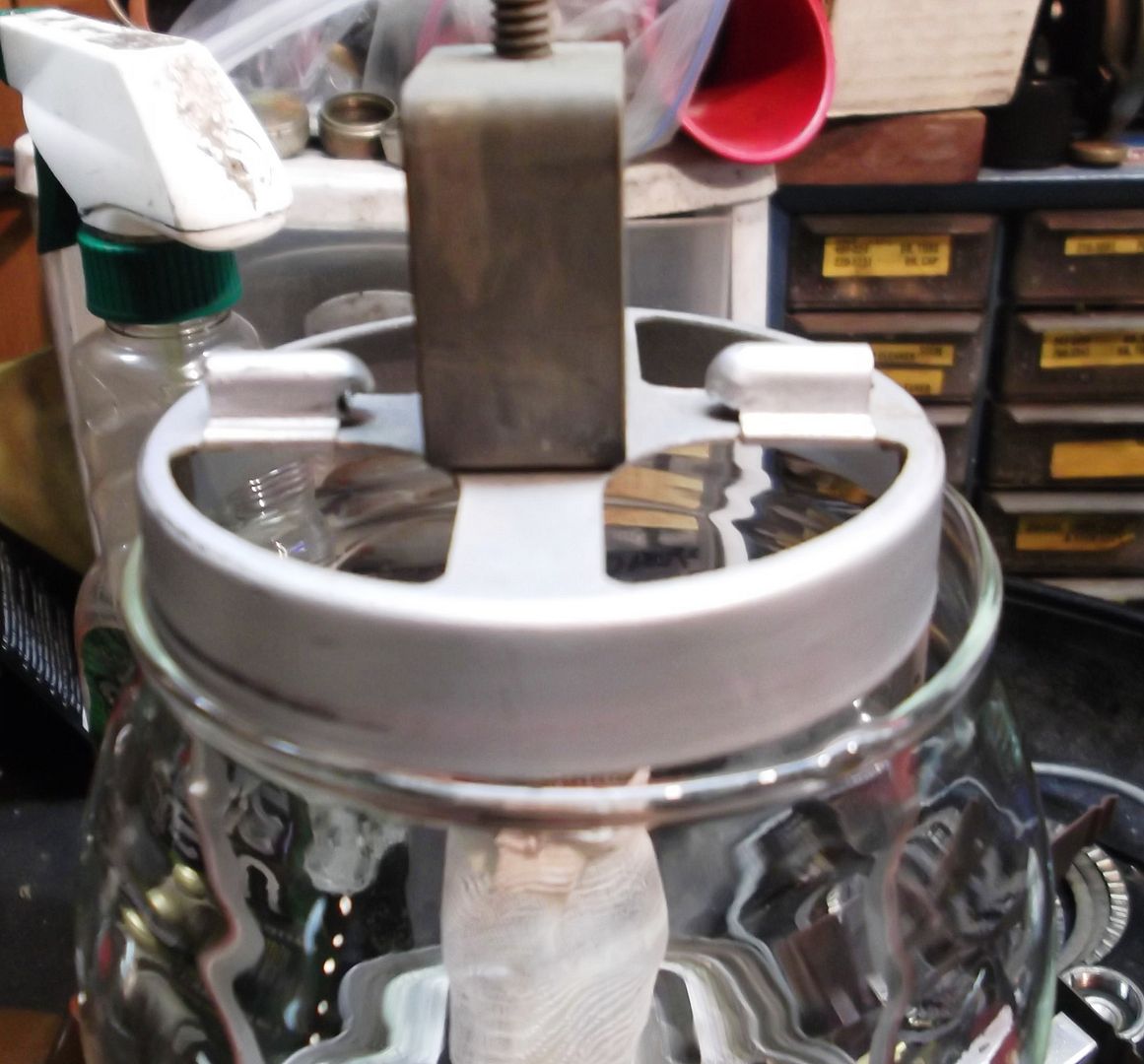 Murff