Two weekends ago I was camping/fishing with my middle son and brought along my Tilley lantern and 426 stove. This last weekend I decided to take along my 1934 Coleman 228B and my 1937 Prentiss Wabers 409 stove.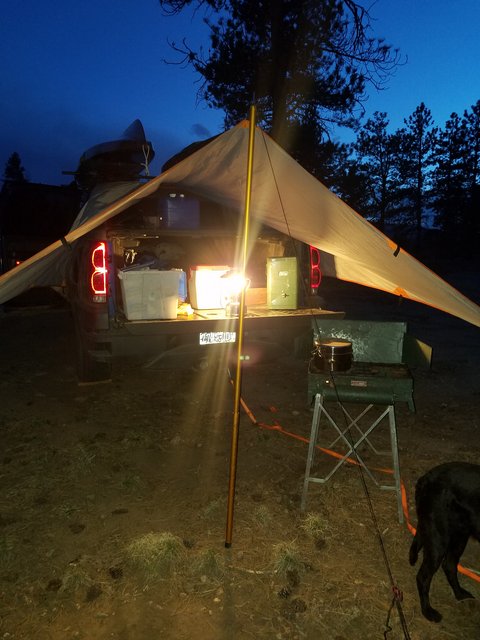 I really like this 228B. I've taken it on week-long hunting trips as the primary lantern in my canvas wall tent. It's a January 34 dated lantern which is close as I could find to my father's 6-34 birth month/year.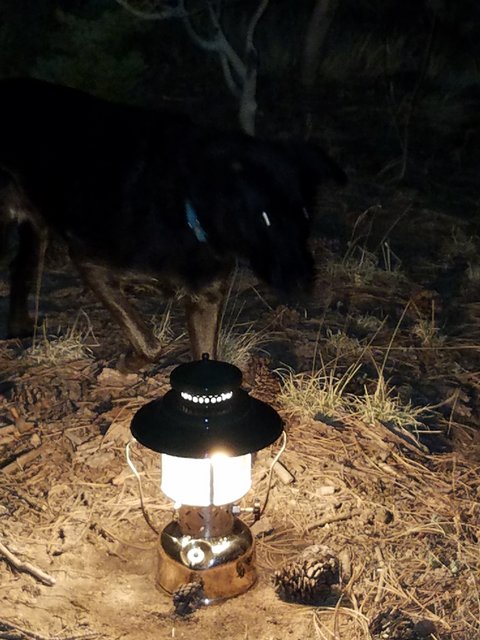 I brought the kayaks but the wind was intense on Sunday and Monday, so they stayed on the truck. I don't have a classic Coleman canvas tent like Mark, however, some of those wind gusts rocked the truck, so even if I had one it's probably better that I slept in the truck bed.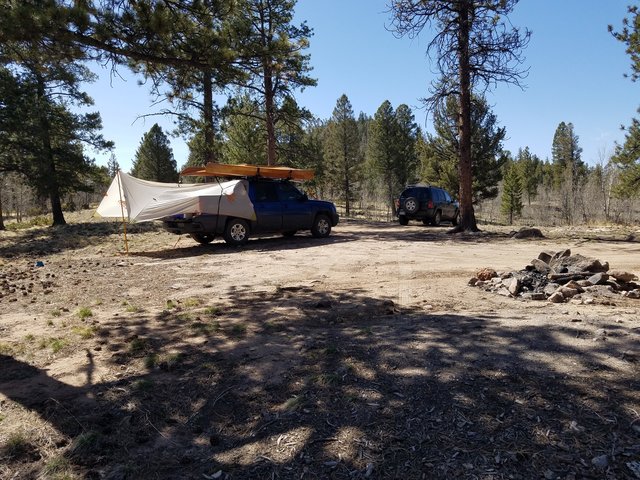 The Prentiss Wabers was a pretty fancy stove with the textured paint and the black veiling. It worked well, though my son was not familiar with the lever control for the second burner, so that was interesting fir him. He clearly prefers the Coleman auxiliary burner controls.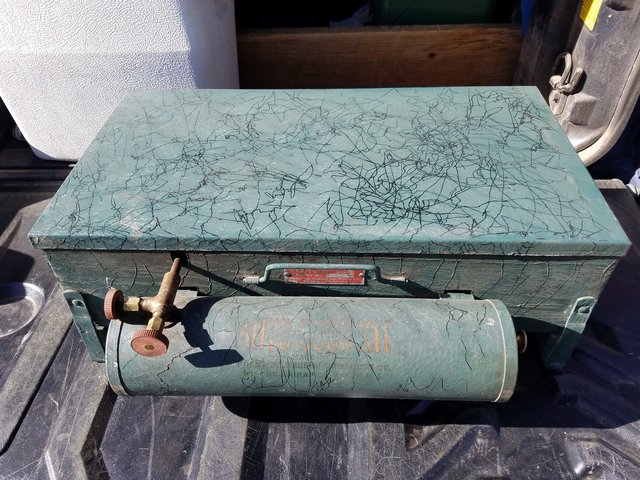 The stenciling is faded but can be seen in bright sunlight.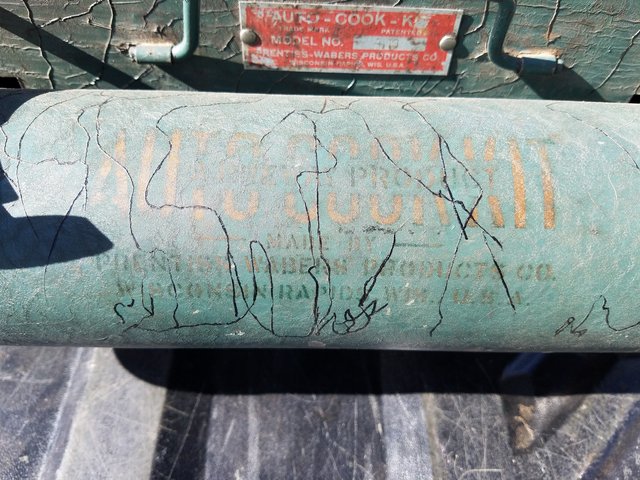 I enjoy getting out camping. This week my wife was along for one night and she brought my son's dog, too. What a funny pup. We met another son and his wife in Woodland Park for lunch (Mother's Day, of course), then she and the dog went home and my son and I stayed another night.