The wife and I headed back to the area where we camped a couple of weeks ago and found a site just down the road from our last site.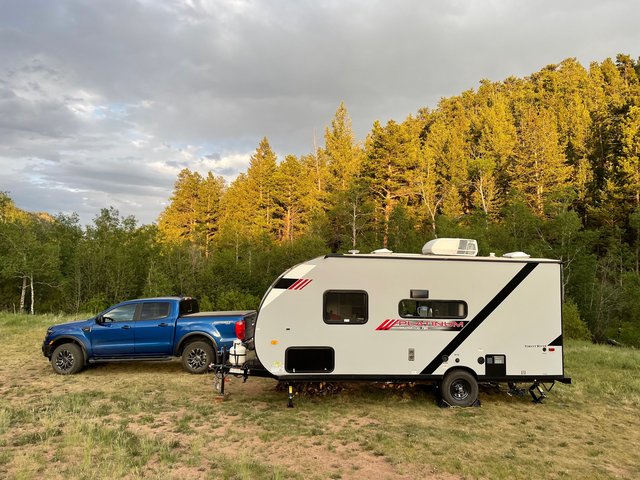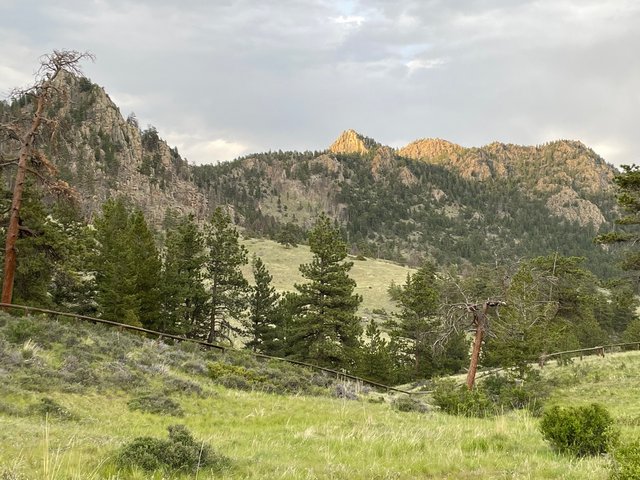 First night we had steak fajitas on warm tortillas.
Fired up the propane for a bit of lighting around the camper.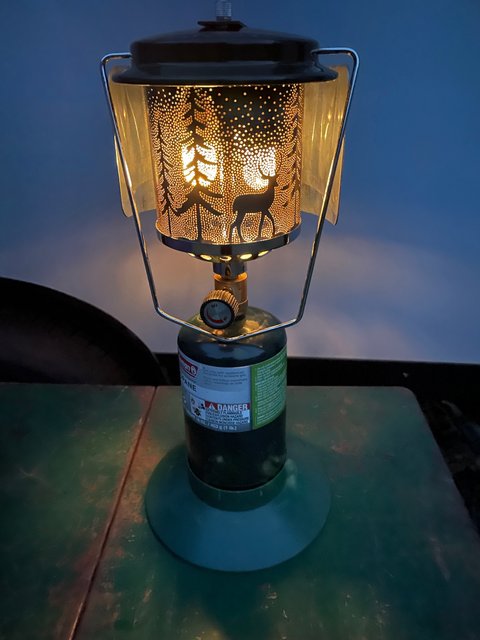 Good old hash browns, bacon and eggs for breakfast.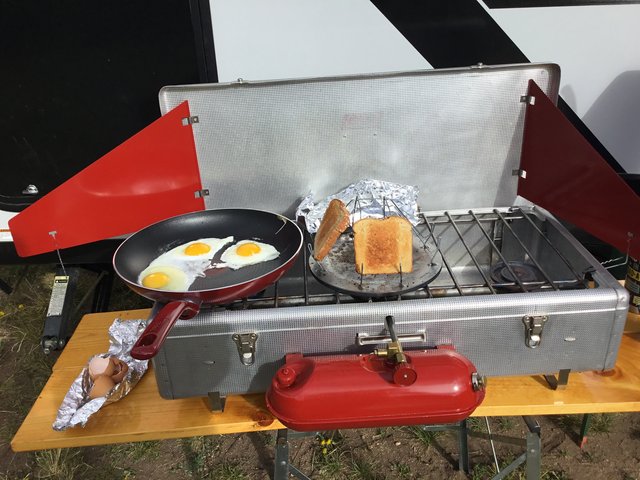 Wife caught me cooking dinner out in the "middle of nowhere"!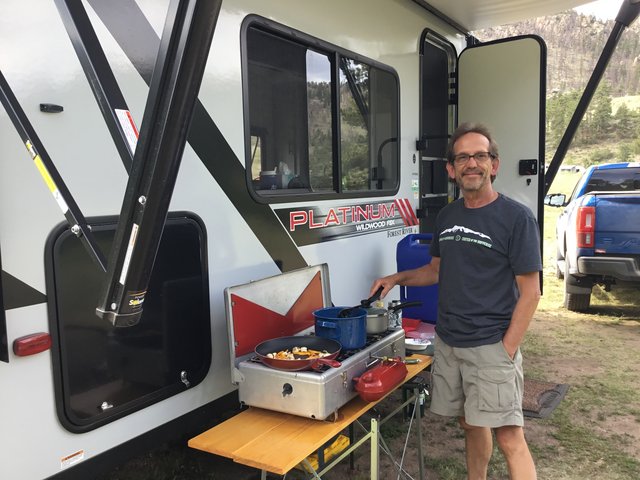 Sautéed peppers/mushrooms, pasta and a light sauce of olive oil, butter and garlic.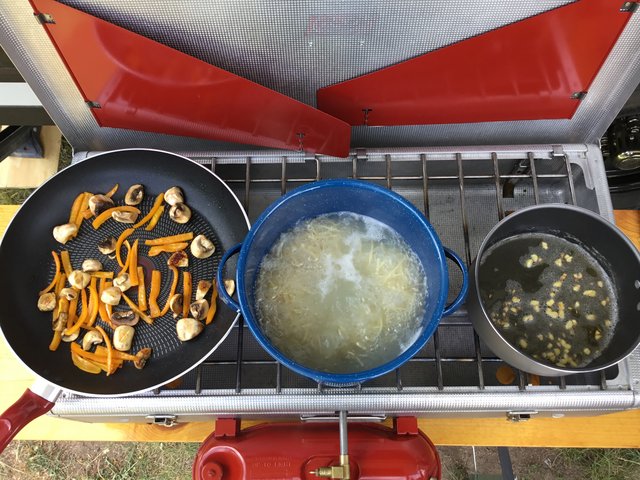 Chased down dinner with red wine in a plastic wine glass!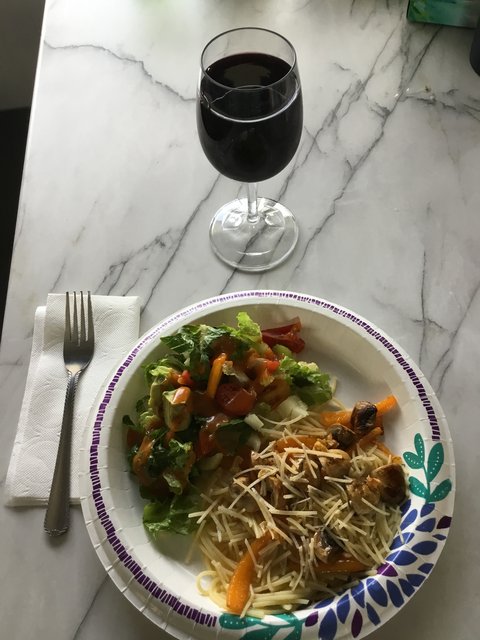 Fired up these for a bit of ambiance in camp. The Little Wizard was a gift from my friend Robert ( Highland Trekker)
Thanks for looking!