After seeing mica on Toby's and Chuck's floor lamps, I decided to put one on mine. I figured it would help make the lamp less top heavy. I removed the NS globe/holders and went to install the 351 chimney when I realized the shade was a 4-wire spider. Oops!
Then I remembered a piece I had made for holding a 351. It fit right under the center shade plate.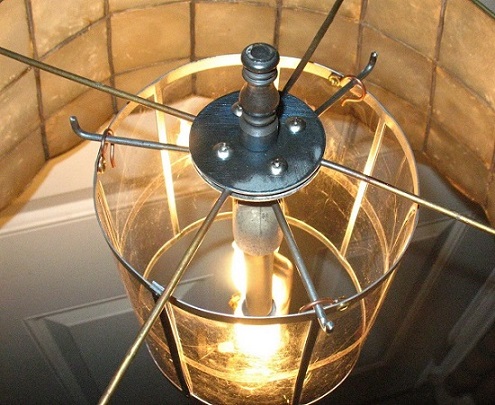 Next on the list was finding a way to mount this on the lamp.
It's made from repurposed standoffs and a piece I picked up somewhere in the past. I use this contraption to spin the R-55 generator and I needed to figure out a way to store it on the lamp.
I grabbed a stick, cut it down, drilled a hole in it and mounted it next to the onboard pump. I'm thinking a couple of leather straps to replace the ty wraps.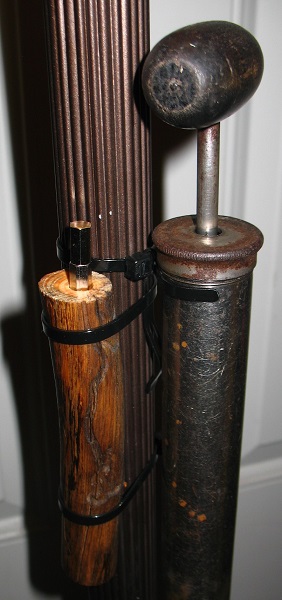 This lamp is a bit shorter than some of the others, coming in at 42" floor to knob. I wanted it to sit just over my shoulder while sitting in a chair.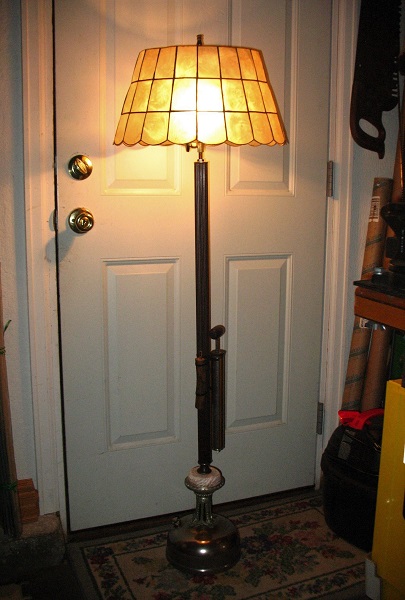 I really like the capiz shell shade. The individual panels comes from a mollusk farmed in Indonesia and the Philippines. The meat of the mollusk is harvested and these shells are left over.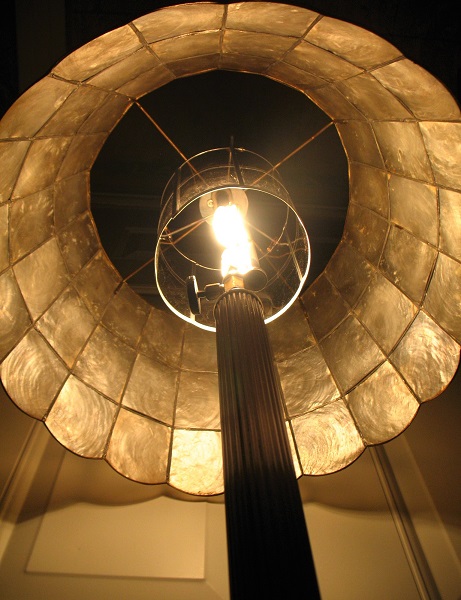 Thanks for looking!