Well after using my milk crate, office chair contraption, I realized that even when seat is raised, it is a bit of a struggle standing up so I decided to add the the leftover arms, to aide in standing up. Other than that, they made changing out household receptacles very easy. Best part of the rolling stools are, they were built for around $5 each as the office chairs were free off Marketplace and bolts and hardware, I already had. $1 chair pad and a $4 tool pouch. After visiting my Dad last week, I quickly realized he needed a comfortable stool also. He repairs small gas engines on mowers and he has been sitting on a 5 gallon bucket with a piece of thick foam for a chair pad. I also added a canvass zippered pouch on the front for holding hand tools, for an easy reach..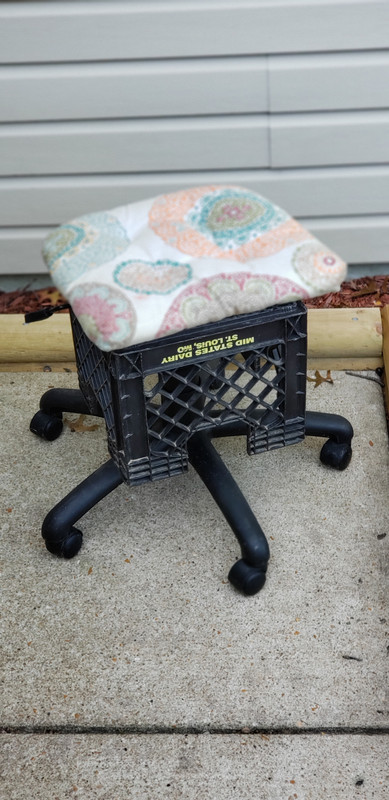 It started like this and morphed into something better..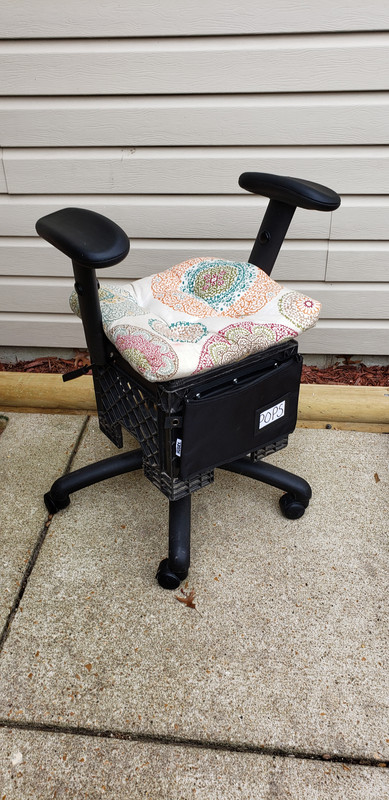 Adjustable arms that are backset. Keeping them out of the way while working..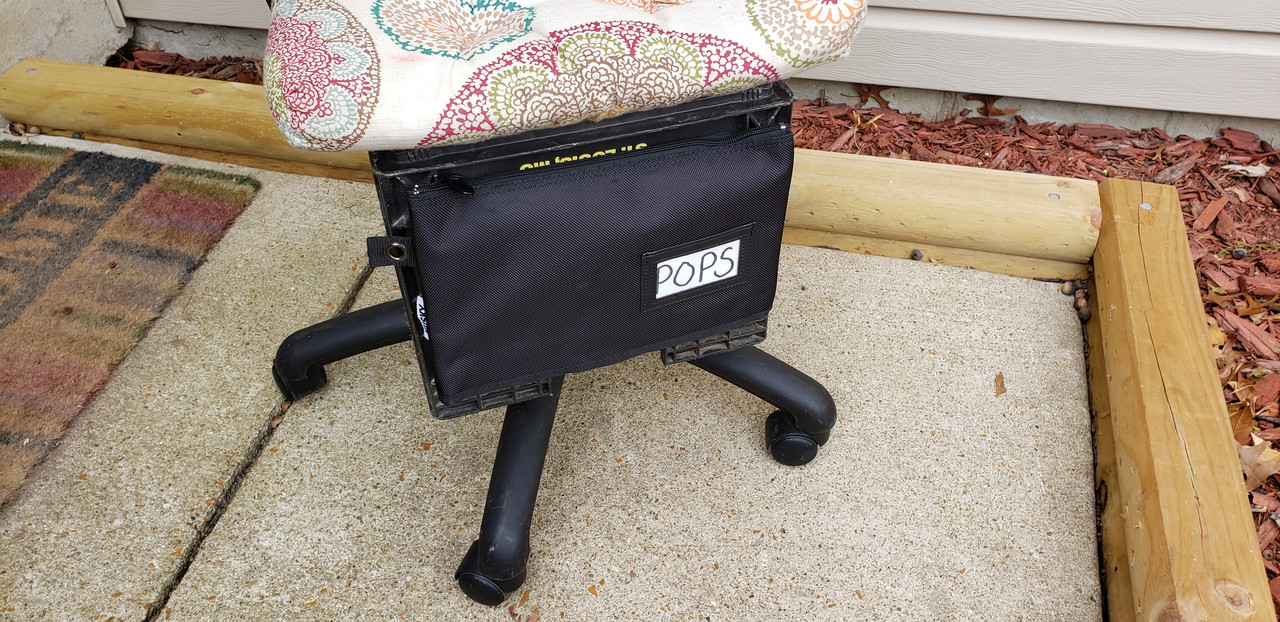 Zippered bag has a label holder for easy identification, of whats inside so I personalized his..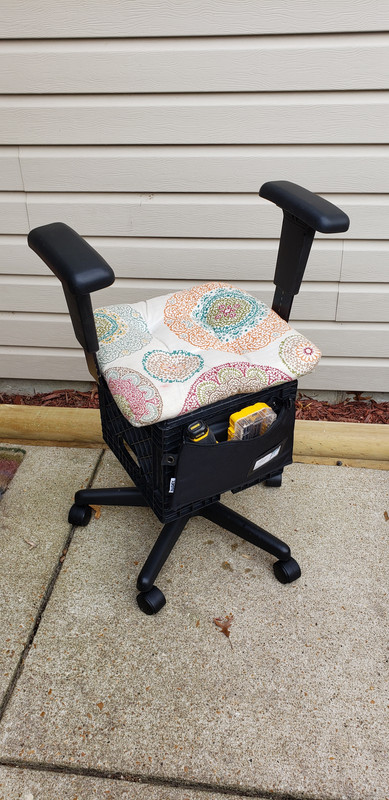 Here's mine with adjustable arms and zippered bag or leave it unzipped for an easy acces stool pouch. I think my 85 year old Pop's will enjoy his, for years to come..Russ