This one on a Chromex 502 stove: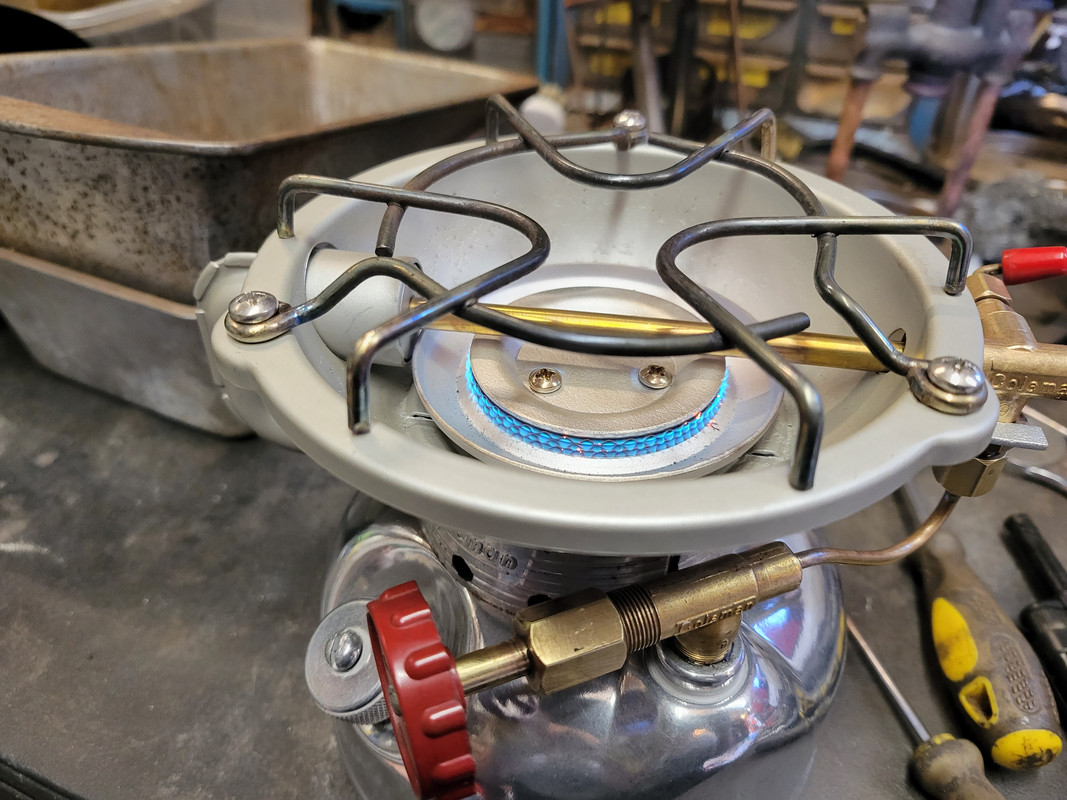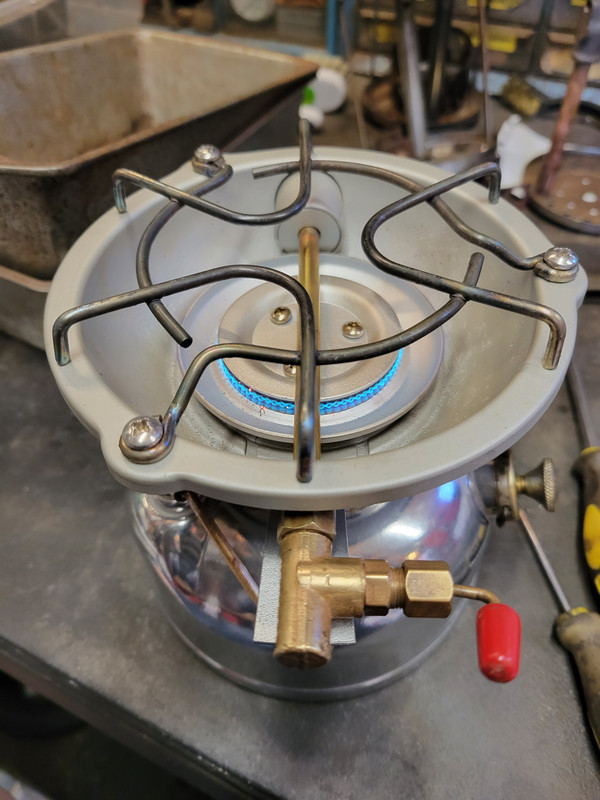 After 20 minutes, burns perfect!
Murff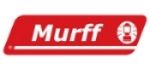 Name: Murff   ICCC Member #726 
Coleman Blue's 243's #002   Ebay Handle: Happy-campers2 
EX-ICCC Newsletter Editor & Full time Coleman Addiction Enabler
Part-time Idito and Hater of Turd 275s
Current ICCC Board President
Look good so far Murff.

Is that new or old production? I think I missed that part?
Chuck
"..."Those that can give up essential liberty to gain a little temporary safety deserve neither liberty nor safety." Ben Franklin"

Eye-SEE-C-C Member #1333 -- MilSpecOps #003
"Michigan - from the Ojibwa word "meicigama," meaning "great water."
Oh nice! Are those still available?
Ken.
Looking for Bday lanterns, 10/83, 11/84 and 10/2011.
Milspec Syndicate member #1020
The Coleman Blues 243 #1020 
Coleman 275 Appreciation Syndicate #1020