I posted a while ago that I had bought an old analog camera (a circa 1992 Canon F1) and was going to shoot some film again.
Well, I've now done 4 rolls of Ilford HP5+ black and white. I get them developed locally for about $6 a film which I though was a good deal while I get into it again. Then I scan them with a nifty film holder and a macro lens (actually I borrowed a friends Nikon for this). After that I bring them to the laptop and invert the images to get the positives, with some slight tweaking to get the image where it should be. I didn't crop out the edges of the scan, which I think gives it even more of a retro-feel.
I'm pretty happy - especially as you have a limited confidence the image will be exposed right. However, I am not good at the macro side yet and I can see the resultant digital images are a bit out of focus. Maybe I need to invest in a real scanner...
Anyway, inspired by Mark's thread about his vacation photos, here are some of my BW efforts including from our trip back to our home town in the UK... mixed in with Swiss mountains, Zurich city, Monet's Garden, Dijon and Troyes in France.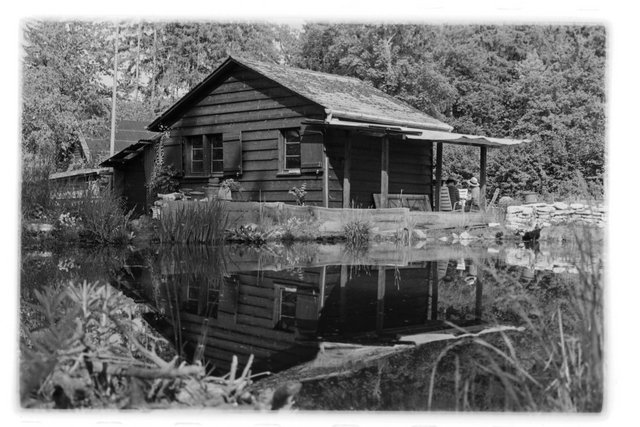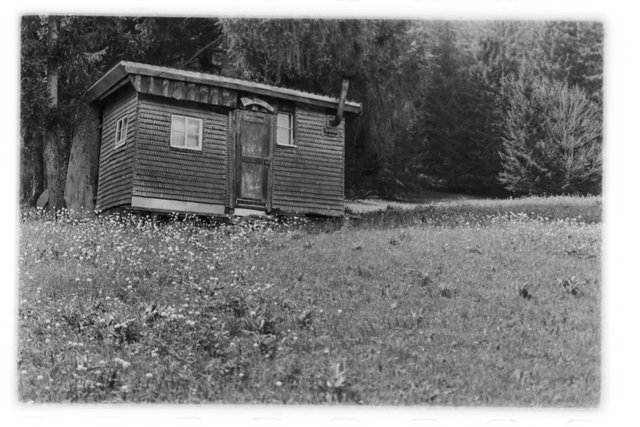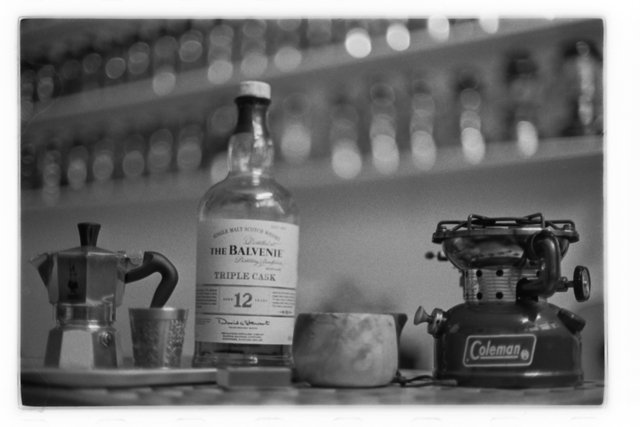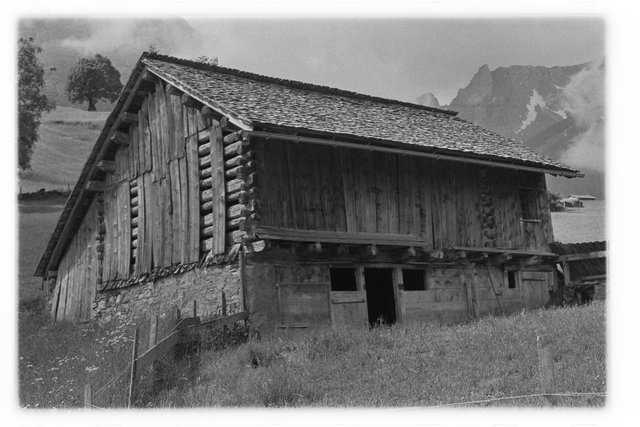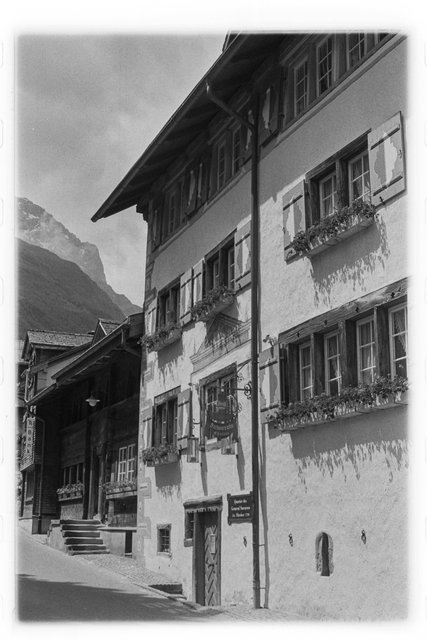 This one is an accidental triple-exposure at the last frame on the roll as I messed up with winding on early in the roll and had large gaps between shots...