The Turd?
I realize it's brown but is there something particularly specific about certain things that make it a supposed POS???
I just got one yesterday for $10 and while it didn't have the original globe. I got lucky in a purchase today to get 3 of them (original 275 globes) with some other supplies from someone selling them on Craigslist.
So needless to say I now have this…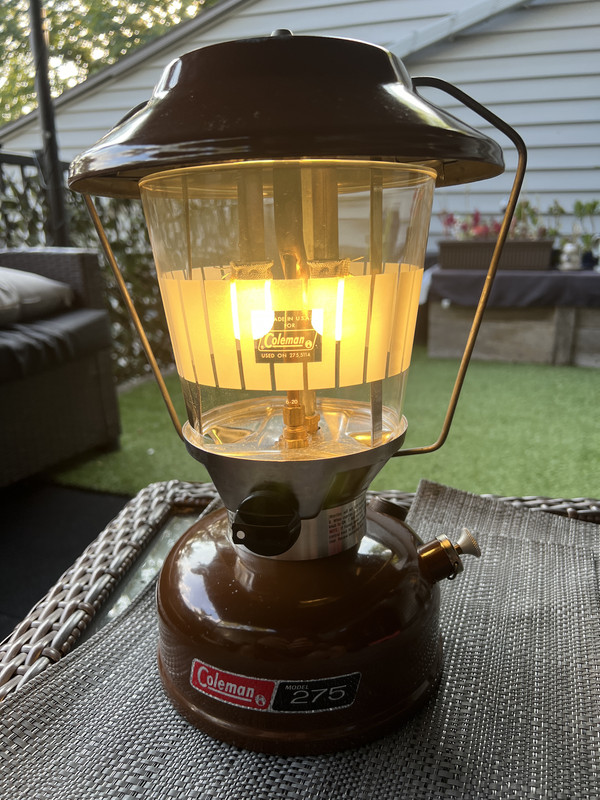 I have to say it was kind of wonky trying to start it as my lighter wasn't working so I turned the valve off and let it sit for a few seconds but when I tried to relight it I got a huge fireball!
OK I will stop talking, and await further "conversation starters"!
Ross